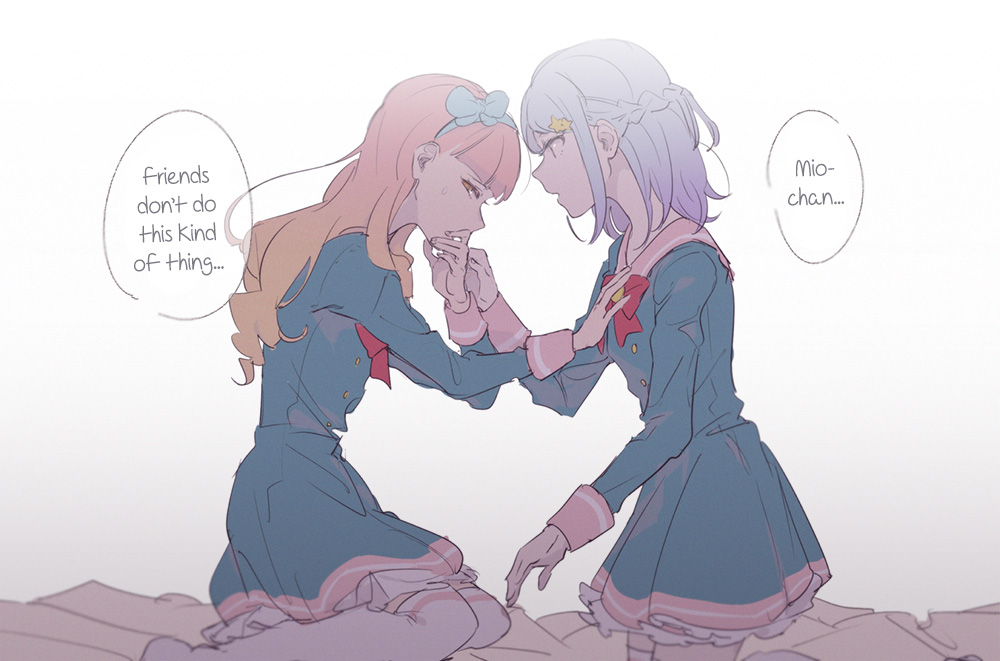 AH.Kaede May 4, 2020 8:52PM
Eh ~

Clueless1 May 4, 2020 9:31PM
Oh No! She's been friend zoned! At least, that's what Chris Rock (comedian) would say...

yuri n wine May 4, 2020 9:45PM
"...so let's become l-lovers.."

Lil-Dumpster-Rat May 5, 2020 6:36AM
"Yeah, that's the whole point."

Rye May 5, 2020 7:50AM
Aine, I am convinced Karen and Mirai do lewd things all the time. Follow your dear senpais example!
Btw, in case anyone gets woooosh'd; "friends" is what duo groups are called in AiFriends.

Yes_Cantaloupe May 5, 2020 9:41AM
though, to be clear, she isn't saying "Friends," she's saying "friends" - "tomodachi"

Rye May 6, 2020 7:42AM
Oh oops!

meccermino Dec 6, 2020 12:05PM
Don't worry, you guys are a couple