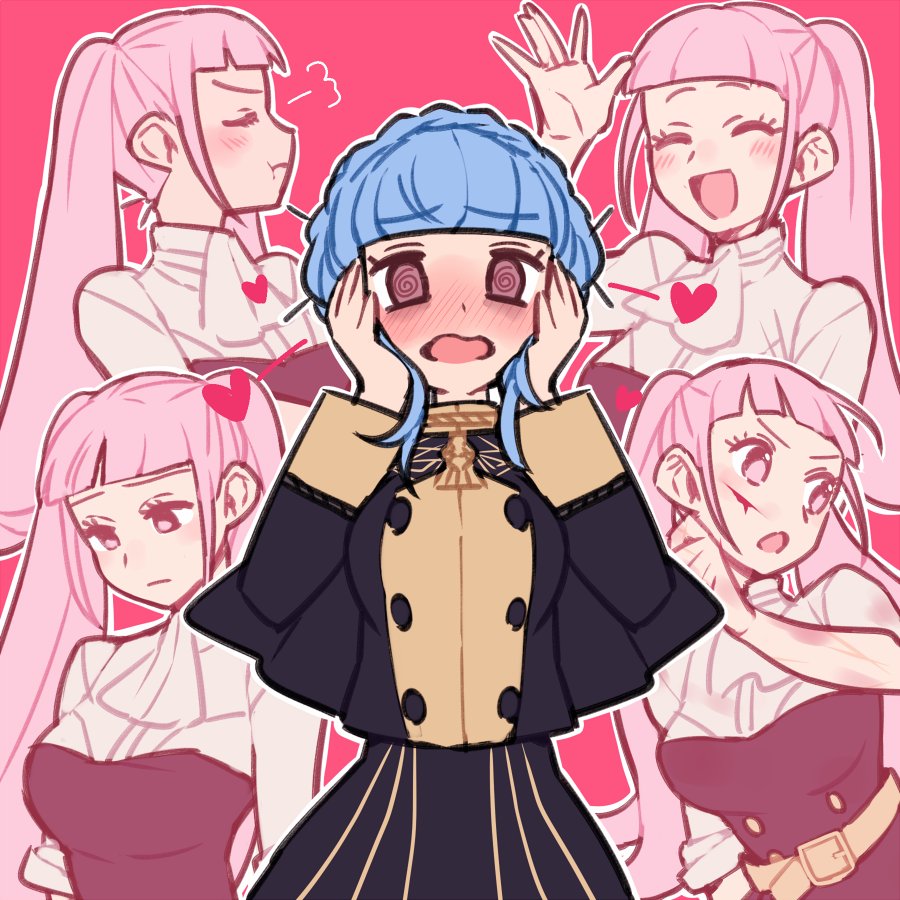 Givemeanaccount May 4, 2020 9:03PM
Is this what a gay panic looks like?
last edited at May 4, 2020 10:38PM
Norainhere May 4, 2020 9:04PM
I really love the idea of Marianne, of all characters, having a gay panic over HIlda.

JuiceCarver May 4, 2020 11:11PM
Same marrianne

Namyks May 4, 2020 11:26PM
Marianne needs to hurry up and join her gorlfriend in heroes.
Or i guess we could get Edelgard's 3rd, technically 4th alt, instead.

Lil-Dumpster-Rat May 5, 2020 6:35AM
@Givemeanaccount Imagine more on a bed with your face in the pillow as you think about them smiling and you just feel so happy you scream into said pillow. But basically, yes.
last edited at May 5, 2020 6:36AM

Kuma The Bear May 5, 2020 12:17PM
in that moment she knew she was gay

SandfallSkyrocket Jan 26, 2022 1:52PM
Go for it Marianne!