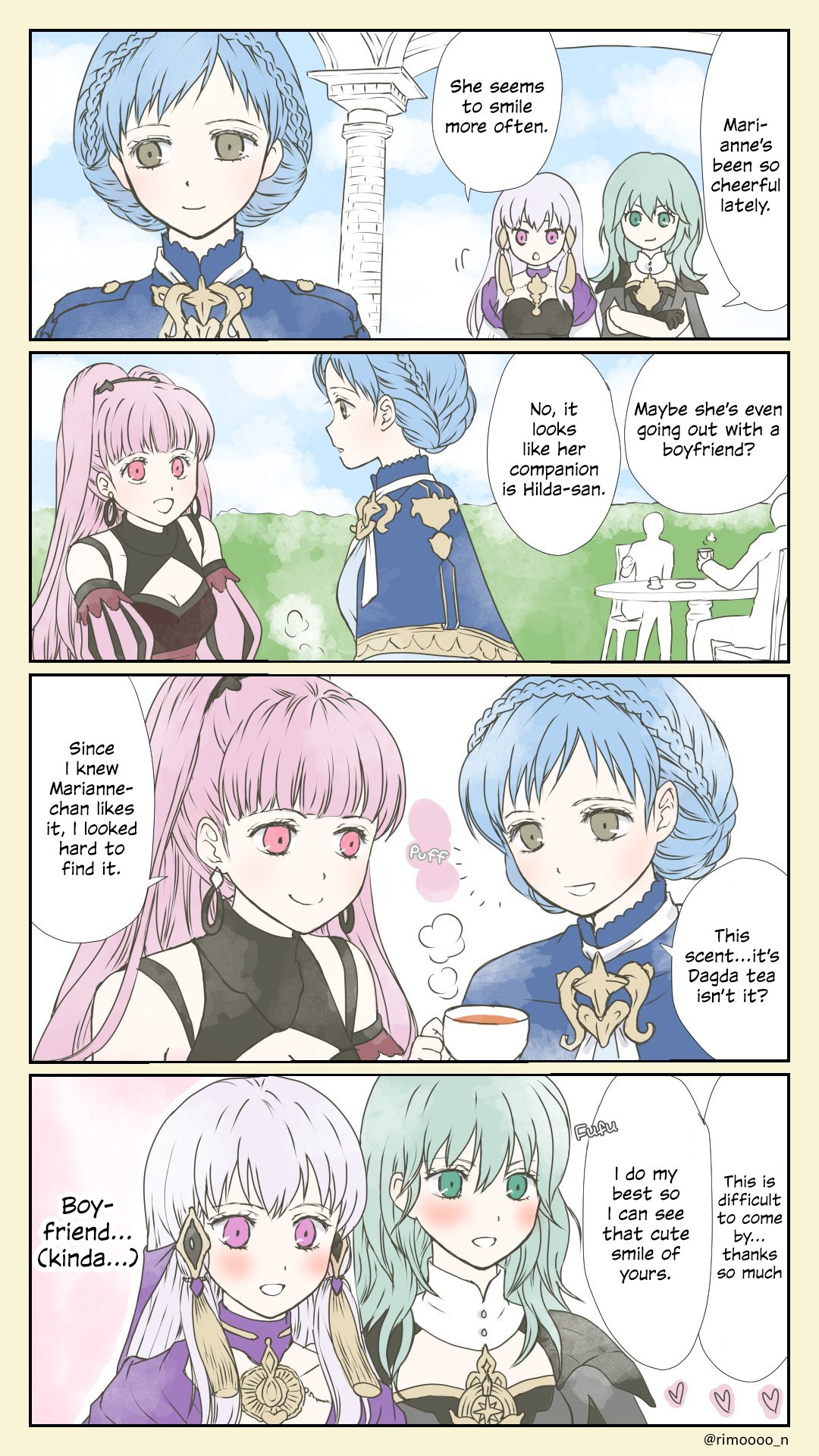 Rye Apr 18, 2020 6:45AM
From proud face to I ship it. Good civ sensei. Protect that smile, Hilda! And Lysithea too!

Nene Apr 20, 2020 7:44PM
Hilda's such a suave player. Her game is top notch. <3

Bugpope Jul 16, 2020 6:25AM
I like how they approve the idea of Marianne having a boyfriend, but REALLY like her having a girlfriend.