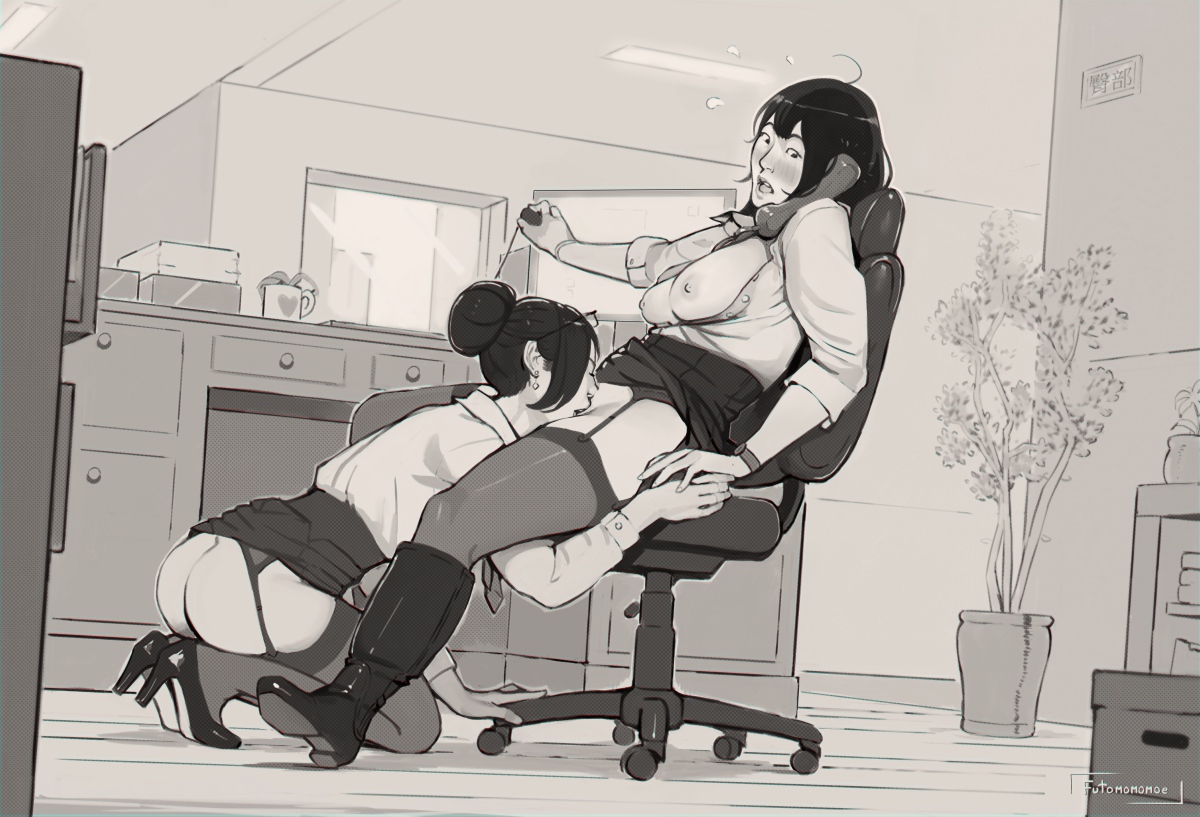 Sangaku Apr 6, 2020 10:36PM
I love everything about this, especially the boots

Aruzhan_Kii Apr 6, 2020 10:44PM
This is what they call 'productivity'.
Midnightgunner Apr 6, 2020 10:48PM
I wanna work on that company. Where do I send my curriculum?

BugDevil Apr 7, 2020 3:27AM
Who wears boots like that in the office?
Why yes, that's what's odd here. I don't see anything else out of the ordinary in this picture.
last edited at Apr 7, 2020 3:27AM
Mauser Apr 7, 2020 3:54AM
Every company needs to promote sinergy within their personnell after all.
luinthoron Apr 7, 2020 5:16AM
Business as usual.

Lena K. Apr 7, 2020 7:14AM
Looks like your typical home office scenario that's happening all over the world right now
noir66 Apr 7, 2020 7:58AM
I bet they are well motivated employees.

mg1342mg Apr 7, 2020 11:10AM
Flipping hot; love me some boots.

EdgeMastr Apr 7, 2020 2:29PM
Multitasking pro

juanelric Apr 7, 2020 3:55PM
Oh wow

Hululu Apr 7, 2020 8:00PM
What happens with the boots? It's obvious that there are for the wet floor...

shadesan Apr 7, 2020 9:10PM
"My assistant is digging up some data on that right now"

bitfarb Apr 7, 2020 11:09PM
Productivity is down, but morale is through the roof!

Bugpope Apr 8, 2020 9:33AM
I'm worried that the chair is gonna be pushed back. Believe me, having sex on office chairs is tricky.

Hentai1987 Apr 8, 2020 9:23PM
this must be the best office job ever

harmony102 Apr 8, 2020 10:24PM
working from home has been pretty dope so far, eh~?

Member409 Apr 9, 2020 6:43AM
Can't talk mom work lunch bi!

Nene Apr 10, 2020 3:12AM
And she gets a paycheck every month, too.

Bugpope Apr 10, 2020 4:13AM
She's clearly wearing the boots to attract her co-worker, and it evidently works.
The artist's description of this one is pretty fun:
"Momoko and Hikari return, in the story of how a customer ended up buying "Aah~! <3" in bulk."
My question is whether they started doing this while she was on the phone, or if she picked up despite being "occupied".
last edited at Apr 10, 2020 4:21AM

Bugpope Apr 10, 2020 4:10PM
Also the one on her knees is the boss, according to the artist.

HopeFromYuri Apr 10, 2020 5:42PM
The picture got even better with the context


bancsokdo Oct 13, 2020 9:07AM
Why boots
KZA Oct 13, 2020 11:05AM
Knockin' da boots