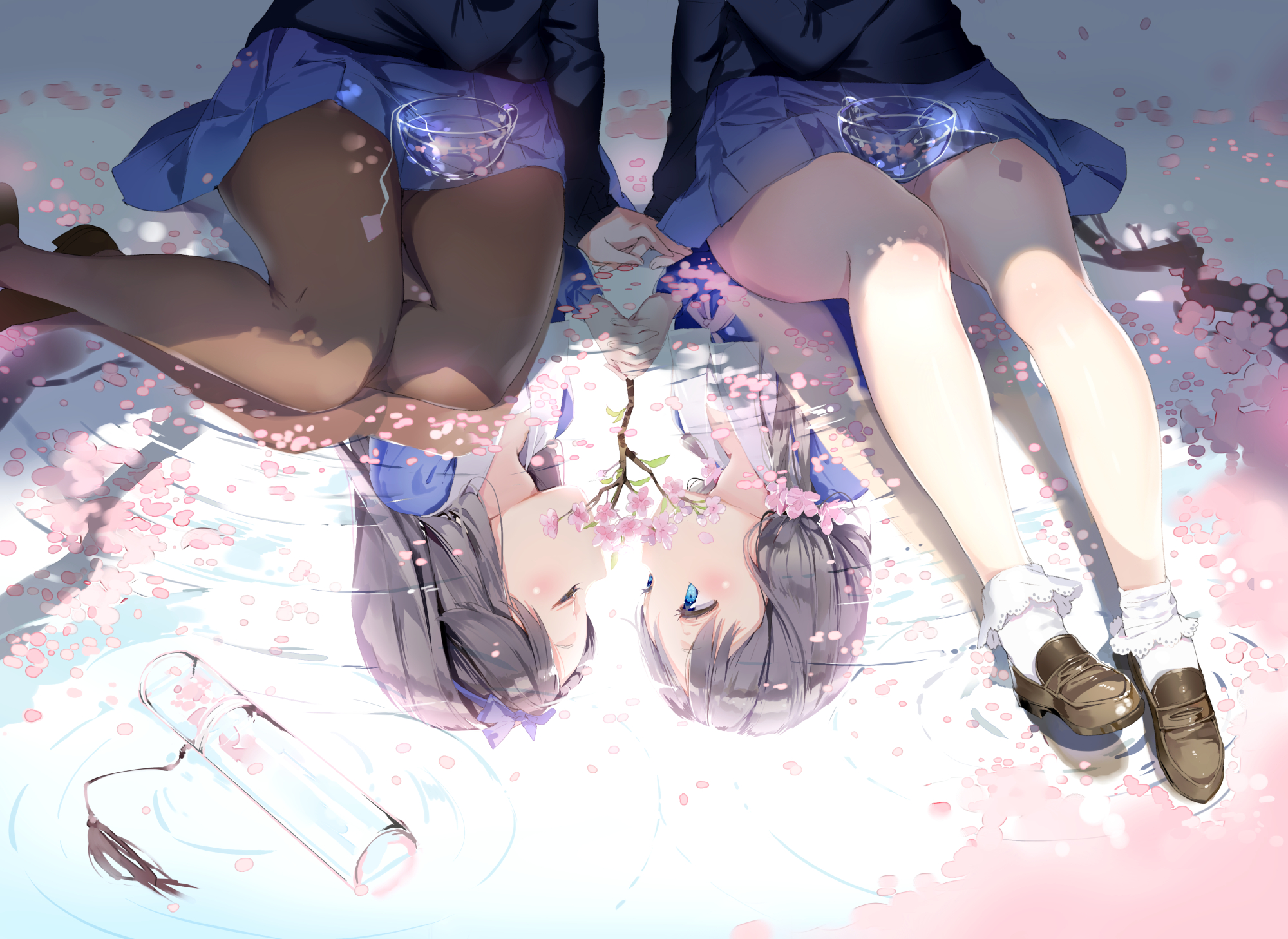 Guardian of the Lilies Apr 3, 2020 10:06PM
This picture is nice. It's a lovely day drinking water under a Sakura tree, but hand holding? Tag this NSFW

shadesan Apr 3, 2020 10:24PM
Double hand holding even, maybe a Moderate Amounts of Handholding
last edited at Apr 3, 2020 10:25PM

Mimiyaah Apr 3, 2020 11:06PM
It's beautiful!

Lil-Dumpster-Rat Apr 3, 2020 11:09PM
I'm sorry to ruin all the fun but, why does it feel like there's some sad meaning behind all of it?
Polycell Apr 4, 2020 12:04AM
That container in the bottom left resembles the holder for diplomas I've seen used in anime, so maybe that's subconsciously twigging a "last kiss before we part" vibe?
OrangePekoe Apr 4, 2020 1:35AM
They look like they have a beautiful friendship!

BugDevil Apr 4, 2020 4:50AM
Kiss them petals.

Khoaikk Apr 5, 2020 12:48PM
:o this is awsome