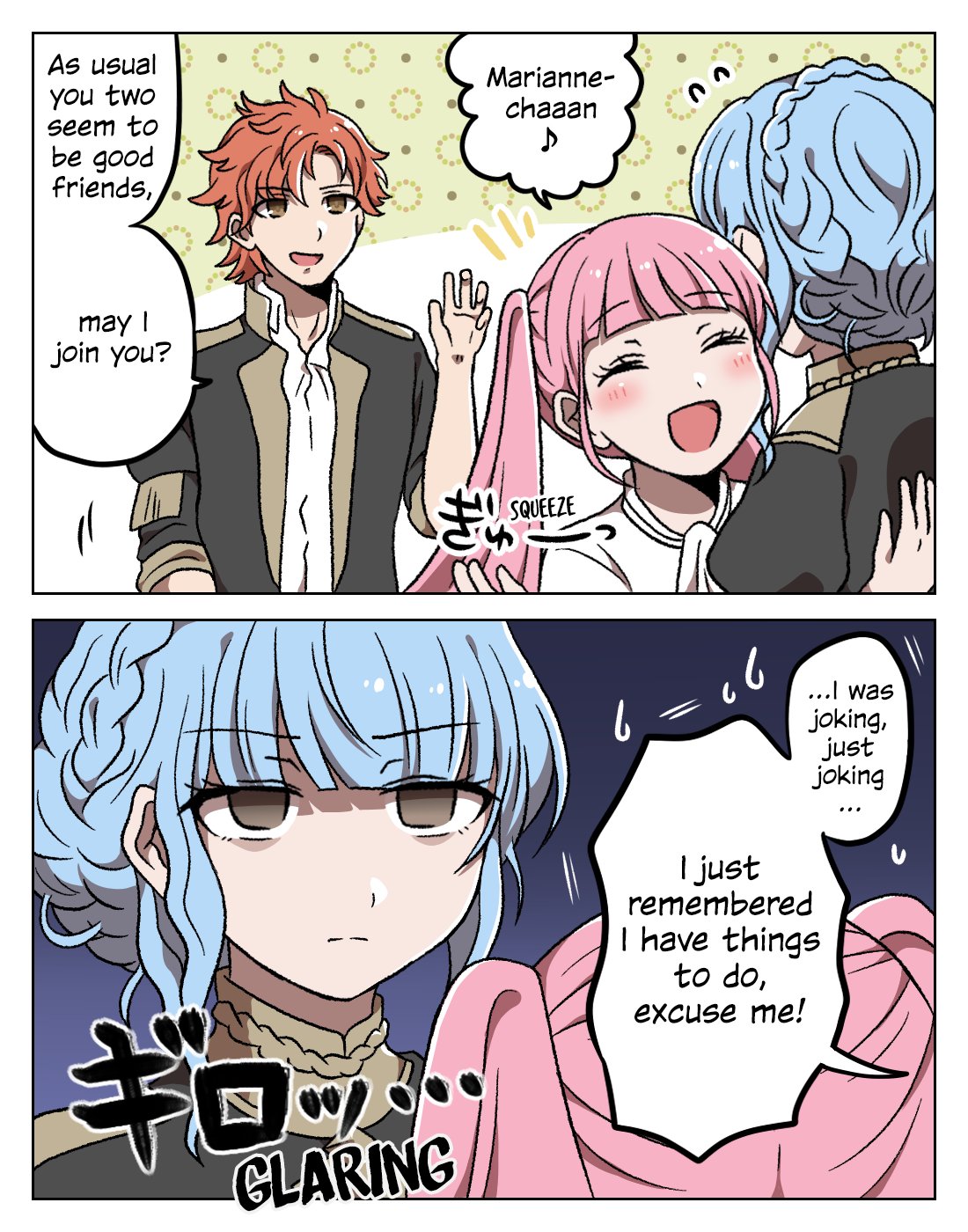 ltmauve Mar 27, 2020 10:27PM
Don't interrupt the yuri
Norainhere Mar 27, 2020 10:32PM
Sylvain has better self-preservation than I'd expect

Clueless1 Mar 28, 2020 1:10AM
Every man has that dream, but they should accept reality.

Azero25 Mar 28, 2020 2:39AM
Can't blame a guy for trying

Mimiyaah Mar 28, 2020 6:08AM
Welp.. the death glare

BugDevil Mar 28, 2020 7:22AM
Don't use the f-word around her ever again. lol

Linterdiction Mar 28, 2020 7:00PM
Please don't ask lesbians if they want a threesome. Learn from Sylvain.
Daxzkun Mar 29, 2020 3:10AM
From her eyes she's saying "I will f#@&ing destroy your bloodline you f$@&ing b#$#$!!"

Bugpope Mar 29, 2020 11:26AM
Barely dodged a violent death.
Vyborg Mar 29, 2020 3:57PM
Get outta here, stalker
last edited at Mar 29, 2020 3:58PM

DC3 Mar 30, 2020 5:59PM
@Clueless1 I'm a man, and I don't have that dream. My dream is to build a harem of girls and have all my harem fall in love with each other. And then I'd become the ultimate yuri wingman.

HellAQA Mar 30, 2020 8:07PM
My dream is to become a woman. Does that mean I'm not a man? Hm...
YayaSamuko Jun 25, 2020 2:16PM
Know your place

SandfallSkyrocket Jan 26, 2022 1:54PM
@DC3 based