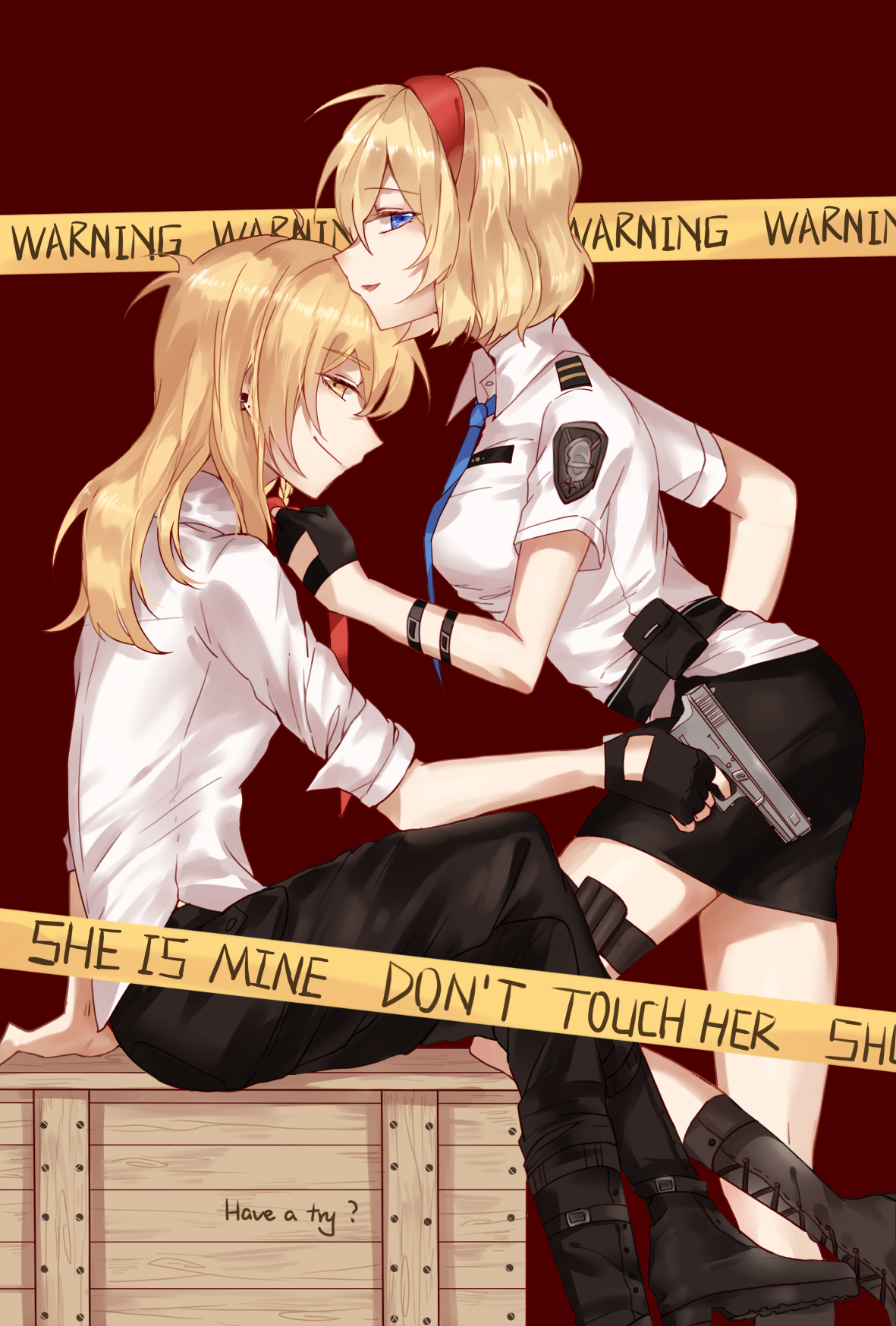 Clueless1 Mar 13, 2020 10:52PM
Love the warning tape. That's a marketable idea! Great for Valentines Day.

minagi mikoto Mar 14, 2020 3:47AM
Old, but gold!

Lil-Dumpster-Rat Mar 14, 2020 3:03PM
Shit, they're both hot
lord-of-roses Mar 16, 2020 3:07AM
The spiciest buddy cop movie is coming to Gensokyo!
Dobromir Mar 16, 2020 6:02AM
Pure love.