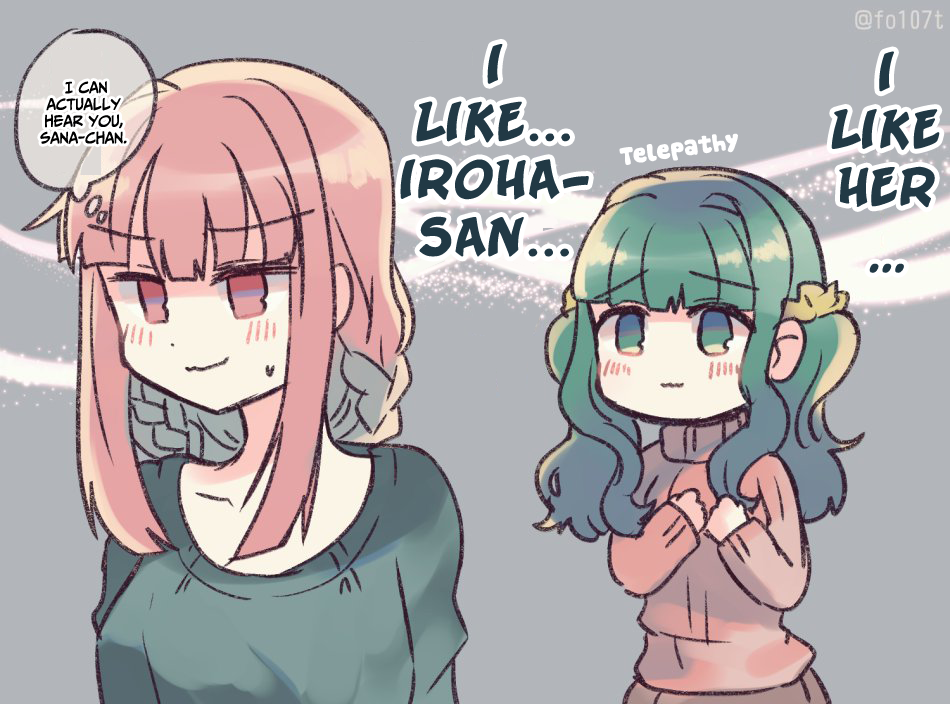 shadesan Mar 13, 2020 9:29PM
"I will be your shield!"
Blank Mage Mar 13, 2020 9:54PM
Gotta love the inverted color scheme.

KireusG Mar 13, 2020 10:23PM
snaa

Kuma The Bear Mar 13, 2020 11:44PM
So she is gay too
TifalovesAerith Mar 14, 2020 12:19AM
Pseudo-Incest

Yuriloveisbestlove Mar 14, 2020 7:11AM
SNAA is so adorable but this messes with my YachIro ship, nijfdancurenacbreancrei

Sakura Cartelet Mar 15, 2020 7:12PM
Yachiyo always has Mifuyu and Momoko though...

AWalkingPizza Mar 18, 2020 11:21PM
cute little wiggle mouth

mikeap Mar 22, 2020 1:13PM
Mifuyu is Yachiyo's ex. Momoko has Mitama.
Either way, neither is as adorable YachIro.

Sakura Cartelet Apr 17, 2020 12:10AM
IroSana has a knight and her ward feeling though.
last edited at Apr 17, 2020 12:11AM

Lvia Aug 27, 2020 7:02PM
this artist has a lot of other irosana content on their pixiv