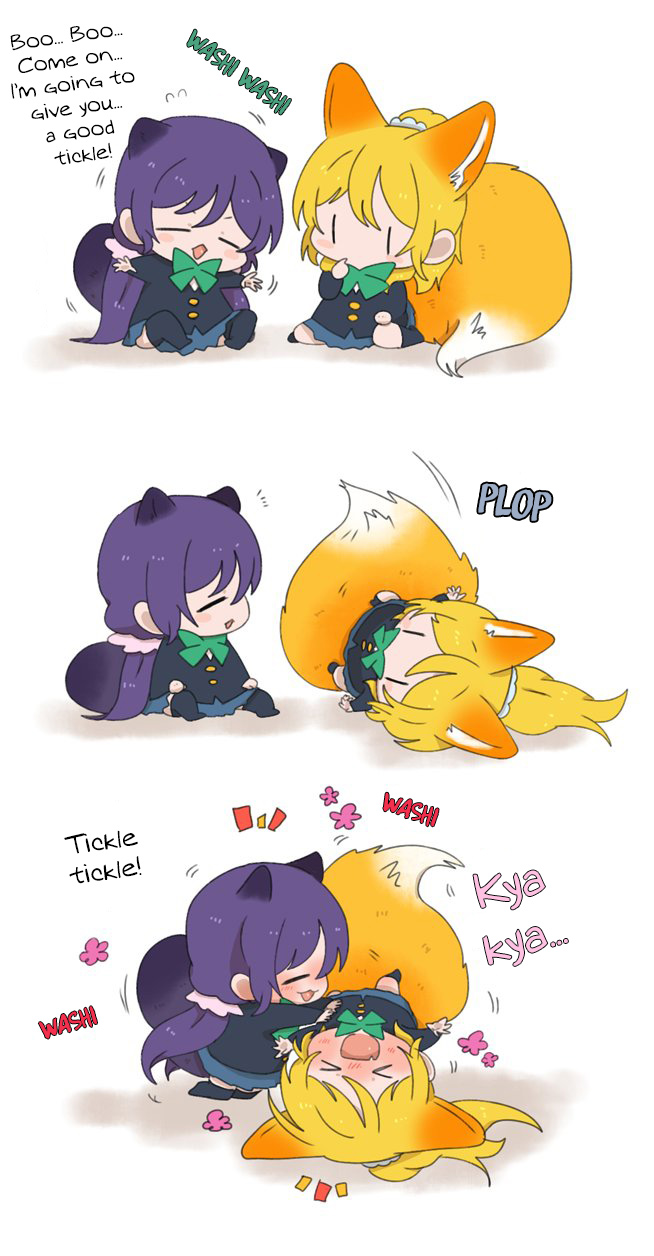 Givemeanaccount Feb 28, 2020 11:20PM
Neko bring us more blessed chibi NozoEli. I couldn't be happier
Midnightgunner Feb 28, 2020 11:27PM
Oh, so precious.
GrimEater Feb 29, 2020 1:06AM
Ded

Sup Feb 29, 2020 4:34AM
thank you neko for this wholesome piece
Hatshuharu Feb 29, 2020 8:39AM
Fluffyyyy

Clo Feb 29, 2020 9:30AM
cuteness overload
(ノ^◡^)ノ︵ ┻━┻

Throbelisk Feb 29, 2020 12:34PM
Just recovered from the adorable LL!SS!! pic in this batch and now this??
Why u try to kil me Dynasty?
last edited at Feb 29, 2020 12:35PM

xxSatsumaChan420xx Feb 29, 2020 6:22PM
MY HEART

Lightsteam Feb 29, 2020 9:37PM
The Adorableness !! It is too strong.
@Clo, because of you avatar i imagined Nico getting angry at them for being too lovey dovey.

Lambda2B Mar 1, 2020 12:34AM
Wholesome 100

juanelric Mar 1, 2020 1:06AM
cute
KS YuuHaru Mar 1, 2020 1:35AM
this kind of pictures are more wholesome than eat your 5 daily fruits

itwasmeDIO Mar 1, 2020 11:06PM
so adorable!!!!!!

Lil-Dumpster-Rat Mar 2, 2020 4:22PM
Just what I needed to de-stress after school (❁´◡`❁)
last edited at Mar 2, 2020 4:23PM
Huckle-Berry May 2, 2020 10:09PM
Omg this is too cute

ASuckerForYuri Jun 6, 2020 3:00PM
I want more of these. Its too cute!
kormi Aug 22, 2021 3:46AM
WAAAA NOOOO I CANT DO THIS ANYMORE DYNASTY IS TRYING TO KILL ME