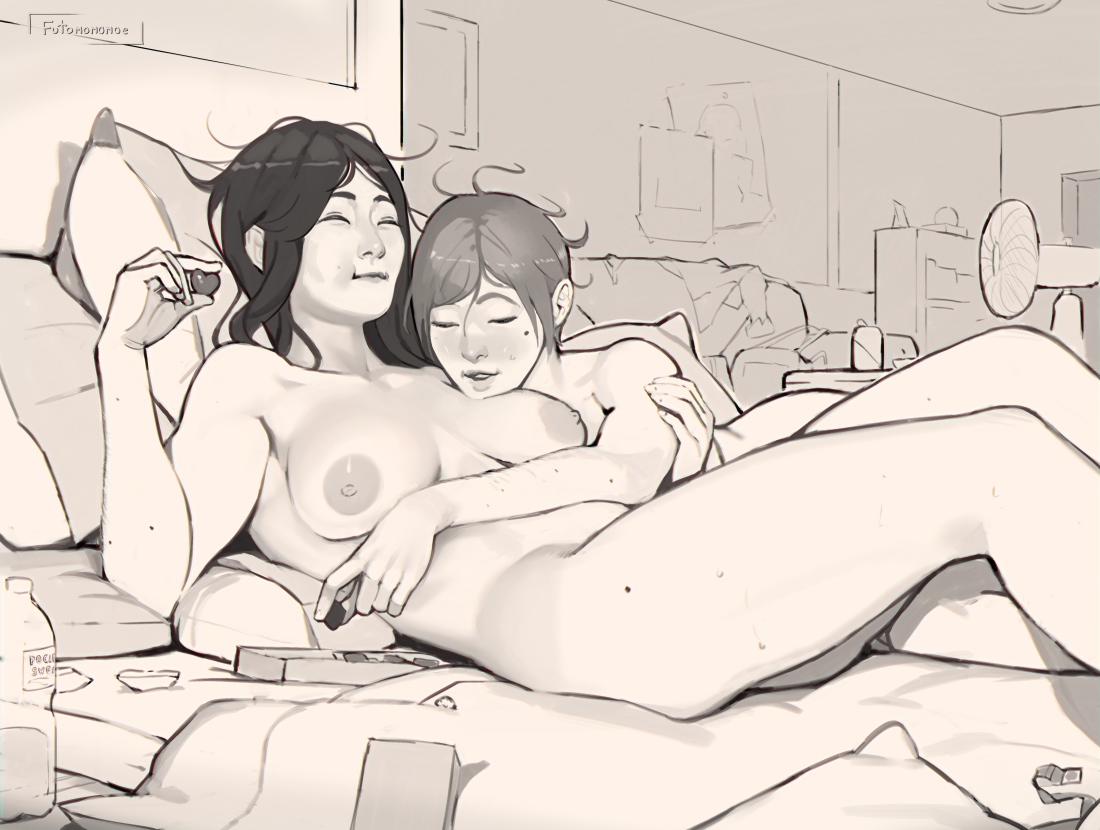 Random Reader Feb 25, 2020 12:16AM
Great art. Would love to see more of it.
Mauser Feb 25, 2020 1:03AM
Nailed it.

Mimiyaah Feb 25, 2020 1:11AM
She succeded! ( ͡° ͜ʖ ͡°)

ClaudeSP89 Feb 25, 2020 3:00AM
Delish!

Bugpope Feb 25, 2020 4:52AM
This is a delightful combination of sexy and adorable.
They deserve a treat for a job well done.
last edited at Feb 25, 2020 5:05AM
luinthoron Feb 25, 2020 5:09AM
That worked out well, I see.

Bugpope Feb 25, 2020 7:22AM
Also yeah, the artist's Pixiv is a yuri goldmine.
I like that the characters actually look Japanese for once.

Lil-Dumpster-Rat Feb 25, 2020 9:12AM
She may be enjoying the chocolate now, but she might need some milk for that ( ͡° ͜ʖ ͡°)

Canaan Feb 25, 2020 6:27PM
I love happy endings.

Nene Feb 27, 2020 10:15PM
How do we know they are office ladies, as the tag says? Without their clothes, it's a bit difficult to tell.
[deleted] Feb 27, 2020 11:40PM
Wonderful!
Sweet Dangus McGee Feb 28, 2020 3:01PM
@Nene cuz the previous image was them in the office

Random Reader Feb 28, 2020 3:56PM
Would also recommend their Twitter if you cannot get into the Pixiv account. The art is there as well.

Bugpope Apr 16, 2020 8:19AM
On their Twitter, the artist confirms that this couple will be back again, after a few dinner dates and visits to the cinema together.
last edited at Apr 16, 2020 8:22AM