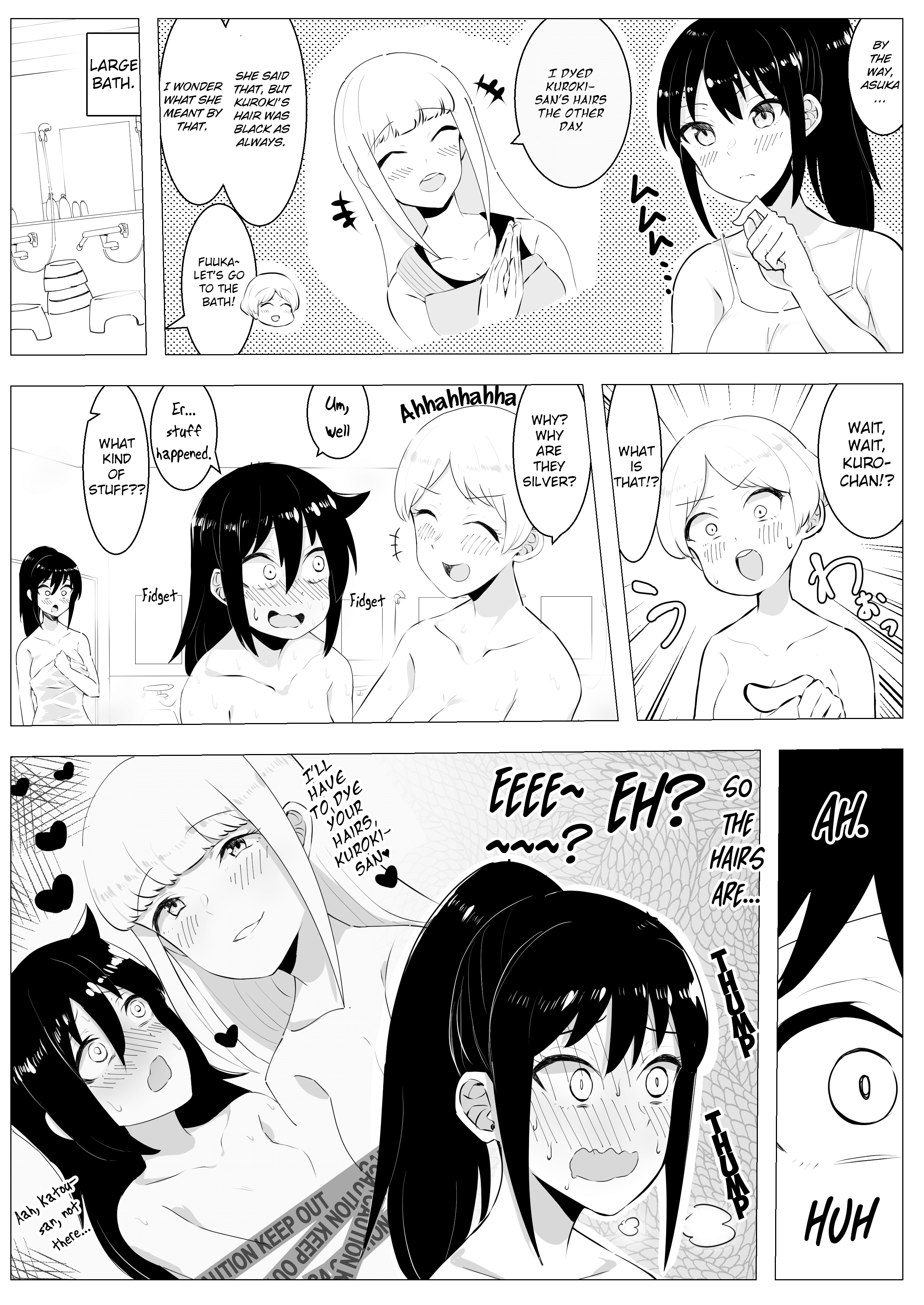 bitfarb Feb 21, 2020 10:14PM
...this absolutely should and could have happened.
luinthoron Feb 22, 2020 7:03AM
The hair jokes are always great. :D
Serenata Feb 22, 2020 9:39AM
FUCK This would be perfect beyond words

Avaz Feb 22, 2020 3:50PM
Tag: "hair"
ok....

ChippedIce Feb 23, 2020 12:09AM
Fuuka will forever have her head in the gutter when it comes to Asuka and Tomoko.
Xvnom Feb 24, 2020 8:53PM
This manga rofl
Rainendant Mar 1, 2020 3:06AM
its too late for Fuuka to go back to her normal state...not after this hair stuff

bitfarb Mar 4, 2020 4:25PM
Well! Almost completely predicted! :D
Norainhere Mar 4, 2020 7:17PM

random Mar 4, 2020 7:48PM
Fuuka.exe has encountered an unexpected error and stopped working

felino Apr 20, 2020 1:37PM
sometimes i think NT goes to look at the fanarts for some of the jokes , it predicted almost everything.

juanelric Apr 22, 2020 2:04PM
( ͡° ͜ʖ ͡°)