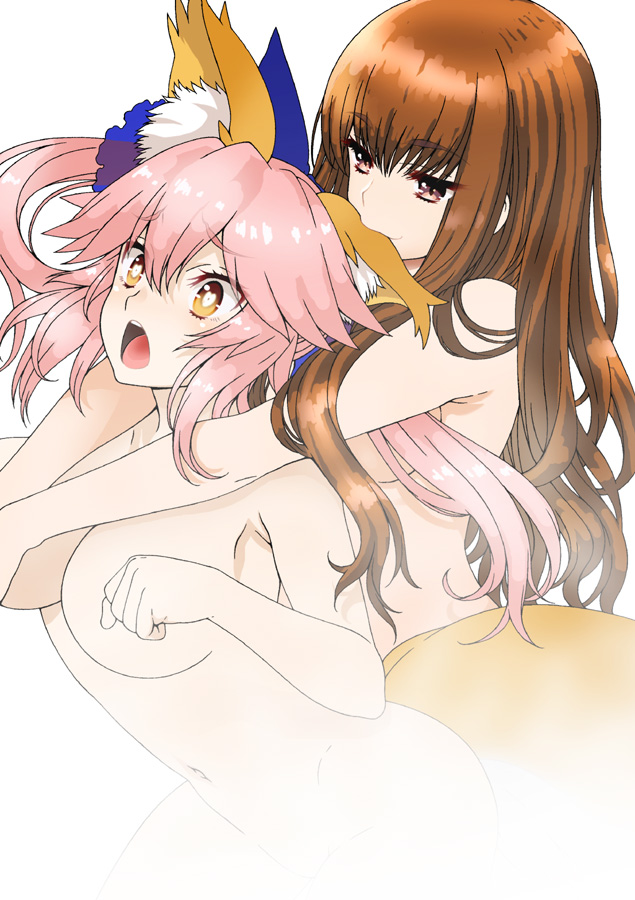 the.moron Feb 3, 2020 11:11PM
I can hear the "MIKON !?"

Mimiyaah Feb 4, 2020 1:30AM
Getting in the mood

Jelbel Feb 4, 2020 6:15AM
I just noticed the hearts in Tamamo eyes.

Lycoris The Clumsy Vampire Feb 5, 2020 5:09PM
nom

Sakura Cartelet Feb 14, 2020 1:14PM
Ah Hakuno taking the lead. Most of the other pictures here seem to be Tamamo being the one who does it, so I really like this.

BugDevil Feb 24, 2020 2:51AM
Ah a classic. Surprised it wasn't on here already. Hakunon really is a handsome soul master.