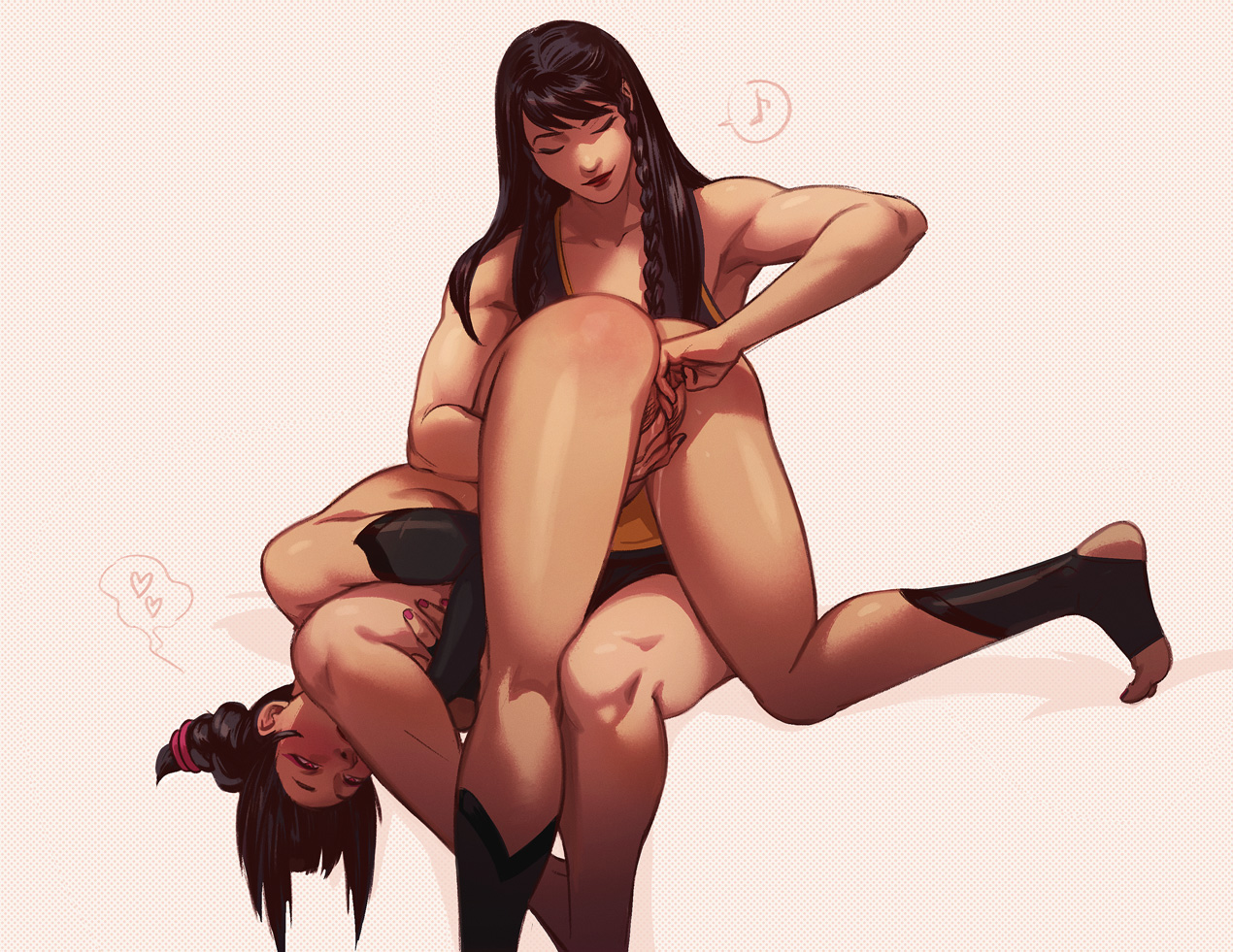 RoyceAxle Dec 16, 2019 10:16PM
Awesome! A continuation to one of my favourite pics.

GrimEater Dec 16, 2019 11:04PM
Nice

Beefaroni Dec 17, 2019 12:21AM
Man, the moveset in Street Fighter has gotten weirder, unless this is a fatality

Mimiyaah Dec 17, 2019 2:54AM
She loves it though
Mauser Dec 17, 2019 3:28AM
I dunno, something tells me this author really likes this pairing.
Not that i'm complaining though :v

IresaFan Dec 17, 2019 8:55AM
And Juri just keeps on winning

shadesan Dec 17, 2019 10:22PM
Whistle while you work

Throbelisk Dec 18, 2019 2:58AM
Kinder eggs are getting kind of extravagant, aren't they?

roflcopter Dec 19, 2019 11:23PM
Ah yes, good old cave exploring.

Nene Dec 20, 2019 1:29AM
That position cannot be comfortable!

CaptnOd3ssy Dec 21, 2019 11:19AM
I'm dead~ ◉‿◉