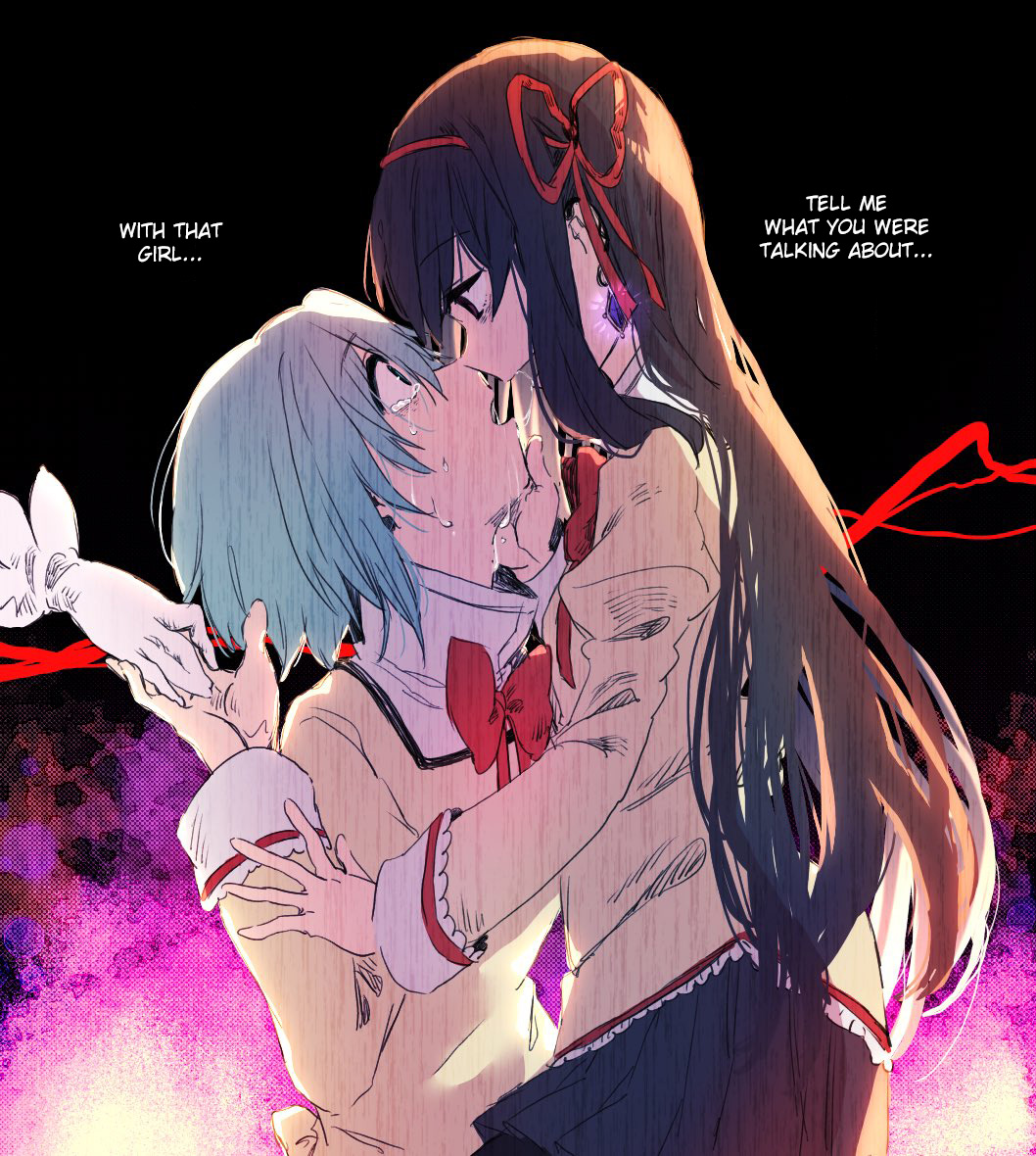 GrimEater Dec 16, 2019 11:18PM
Dangerous

TctyaDDK Dec 16, 2019 11:25PM
The Angel Knight who suffered suffers some more for two-timing the Goddess and Her Prophet.

Beefaroni Dec 16, 2019 11:54PM
I hope that hand she's touching is attached to a living human being
last edited at Dec 17, 2019 6:05PM

BugDevil Dec 17, 2019 1:04AM
Madoka Magica has been half-dead for too long. The longer something stays dormant the more crackships emerge to spice things up. What's next? Homura x Kyubey? ¯_(ツ)_/¯
Just kidding of course. Aside from the yandere tag this one's fine.

Mimiyaah Dec 17, 2019 3:18AM
Ooooo~ take that shit of her neck and she will be normal~

harukawa Nov 27, 2022 1:08PM
Go forward Homura, just rape this het girl