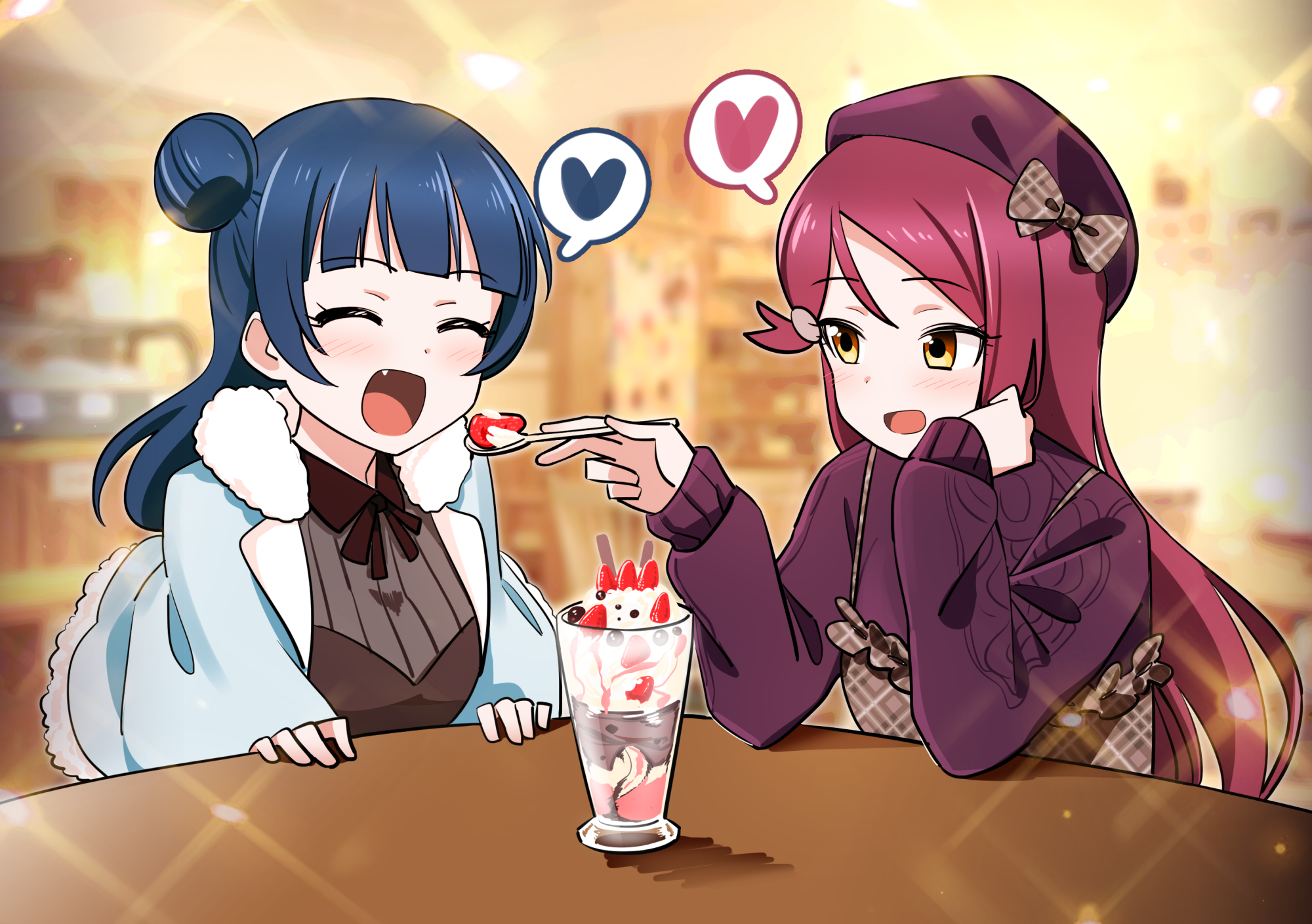 Ottermelon Nov 22, 2019 9:20PM
i can hear this picture
Risamari Nov 22, 2019 10:11PM
i can also hear it
MightyLobster Nov 22, 2019 10:48PM
"Ahh~"

Mimiyaah Nov 23, 2019 1:12AM
I think we all doo... can anyone see it though? Just me? Ok..

Sakura Cartelet Nov 23, 2019 1:58AM
I've had this picture as my desktop wallpaper for a while now. I'm glad to see it has been uploaded here.

HugMonster Nov 23, 2019 7:00AM
I wish Riko can give me some
But I think that parfait is only for Yoshiko >/////<
OrangePekoe Nov 24, 2019 8:22PM
Reminds me of that cute AU fanfic where Yoshiko is a waitress. Yuri and food are a great pair!

Numbah18 Nov 25, 2019 12:32AM
It's super cute ^_^

Celine3105 Dec 1, 2019 5:46AM
I'm imagining Aikyan and Rikako-chan like this

(⁄ ⁄•⁄ω⁄•⁄ ⁄) (Aikyan got caught for putting a hand on her xD)
https://m.youtube.com/watch?v=GmAlo41aBgQ
last edited at Dec 1, 2019 5:57AM