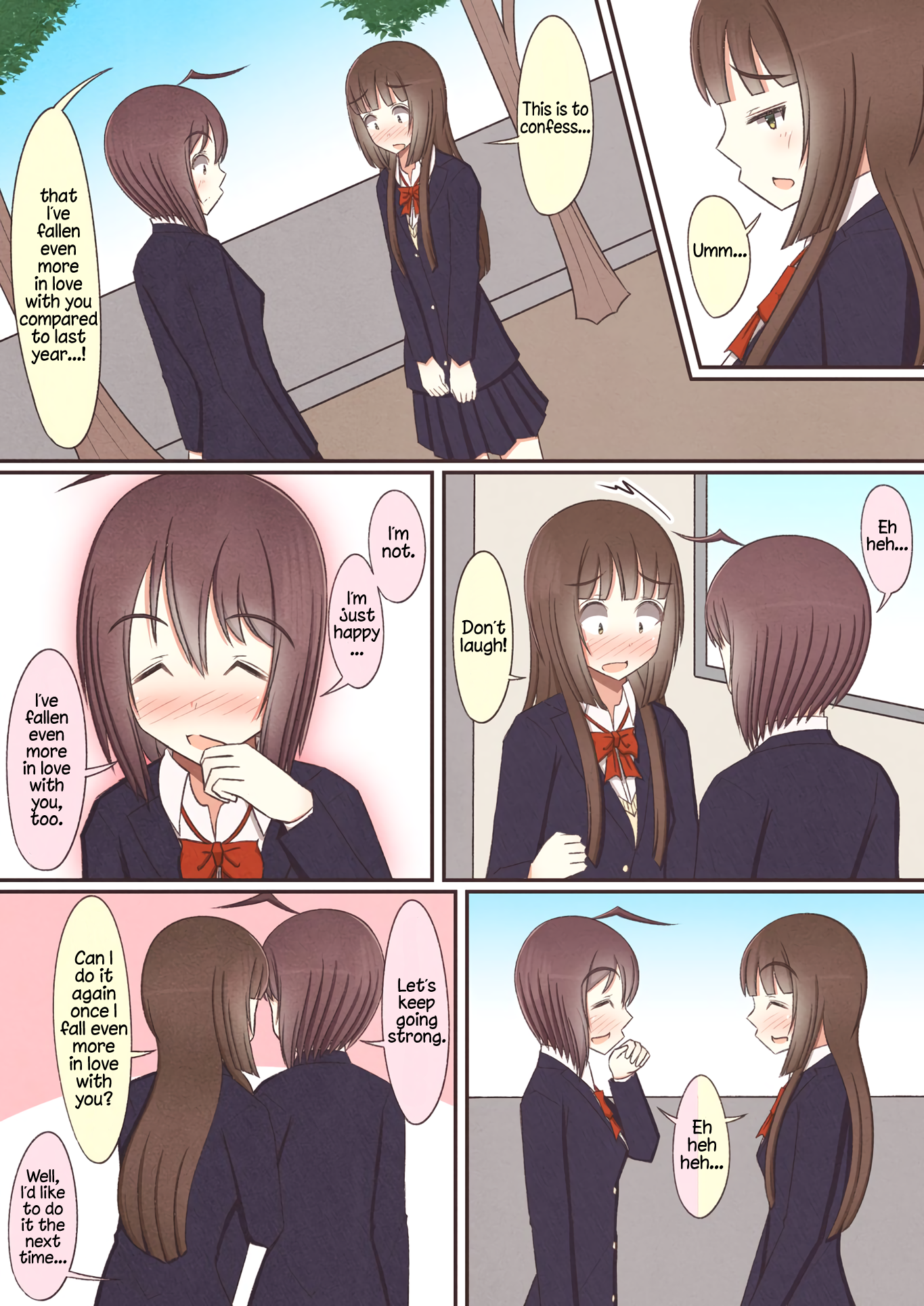 Throbelisk Nov 18, 2019 11:28PM
Here's hoping for art of their marriage, babies, and so on through the years.

Cheesecake Nov 18, 2019 11:52PM
their power levels have only gotten stronger..
BV Nov 19, 2019 4:52AM
blissful voice: Have I gotten diabetes yet?

BugDevil Nov 19, 2019 6:32AM
Next level confession here. As in, she confessed for the next level of love.
elevown Nov 20, 2019 4:31AM
lol- its like the confession version of renewing your vows - never seen that before :)
MarqFJA87 Nov 20, 2019 11:51AM
I want to see how they got together.

B-to480 Nov 21, 2019 2:50PM
buhhhgg... this two's love is to much for me, but i like it :)

Mimiyaah Nov 26, 2019 11:07AM
Aww