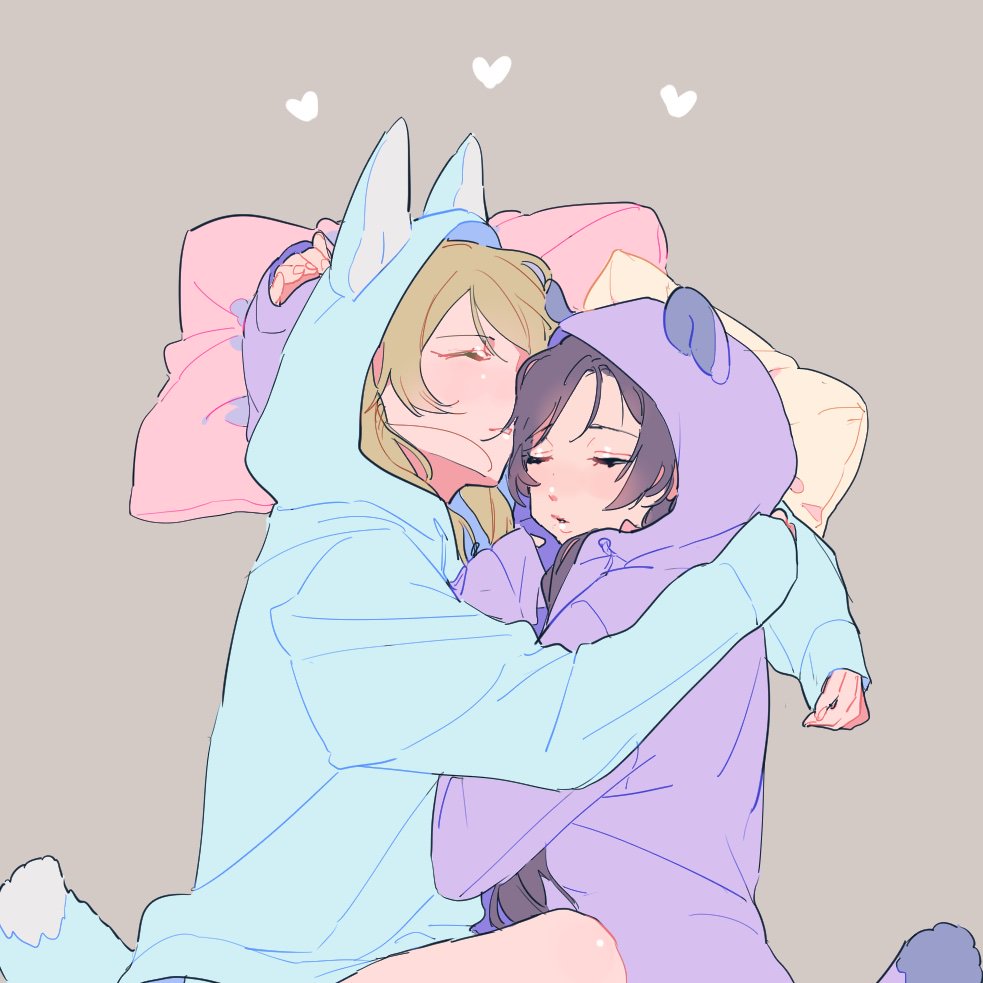 katewarner Nov 15, 2019 9:43PM
Criminally cute. The cops are on their way.

Lightsteam Nov 15, 2019 9:44PM
Lovely. Sleeping yuri ease my heart.

SulliMike23 Nov 15, 2019 10:12PM
So cute!

GrimEater Nov 15, 2019 11:59PM
Sleeping babies

Mimiyaah Nov 16, 2019 12:29AM
I knew something this cute was elinozo

HugMonster Nov 16, 2019 3:42AM
NozoEli in pajamas (≧▽≦)
This made my day!!

Lolaix Nov 17, 2019 11:14AM
nicee

YHVH Nov 17, 2019 6:28PM
Now all we need is Nico cosplaying as a Nico dakimakura cosplaying as the pillow they're sleeping on.
last edited at Nov 17, 2019 6:28PM
Secdyy Jun 5, 2020 6:27PM
Awwh