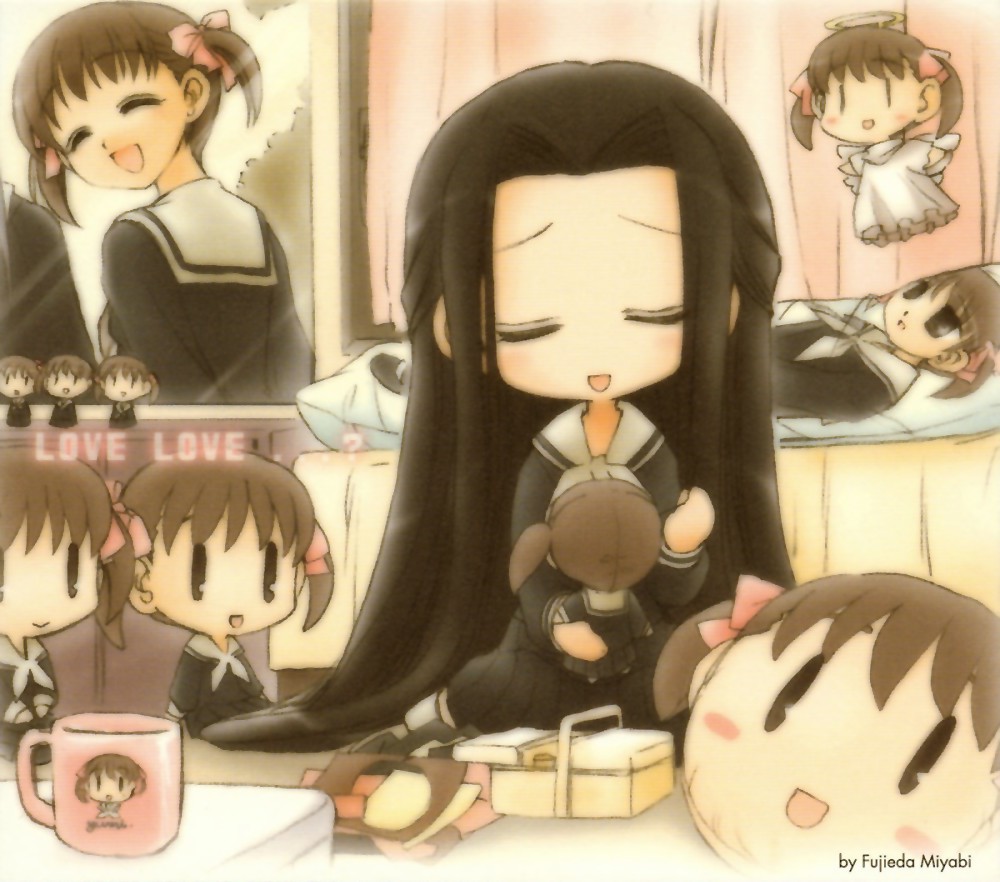 Kitsune Spirit Apr 23, 2014 10:50AM
Reminds me of that scene in Non Non Byori where Hotaru mass of dolls are discovered.
esniozurai Apr 23, 2014 11:14AM
More like Akaza Akane's room from Yuru Yuri.

palakangorange Apr 23, 2014 12:05PM
That should really be Sachiko though! With waaaay more than those. With her goofy face, drooling all over a picture of Yumi, while listening to a recorded Yumi's voice set to a loop . . .

FoxPaw Apr 27, 2014 11:59AM
She always did have a stalker vibe to her. XD
Rubyfruit Jun 10, 2014 11:10PM
...Well. She's nothing if not dedicated. There are just so many Yumi dolls. And probably more off screen.
last edited at Jun 11, 2014 1:54AM
YayaSamuko Sep 12, 2017 9:13AM
Oh my... She really need more Yumi love!