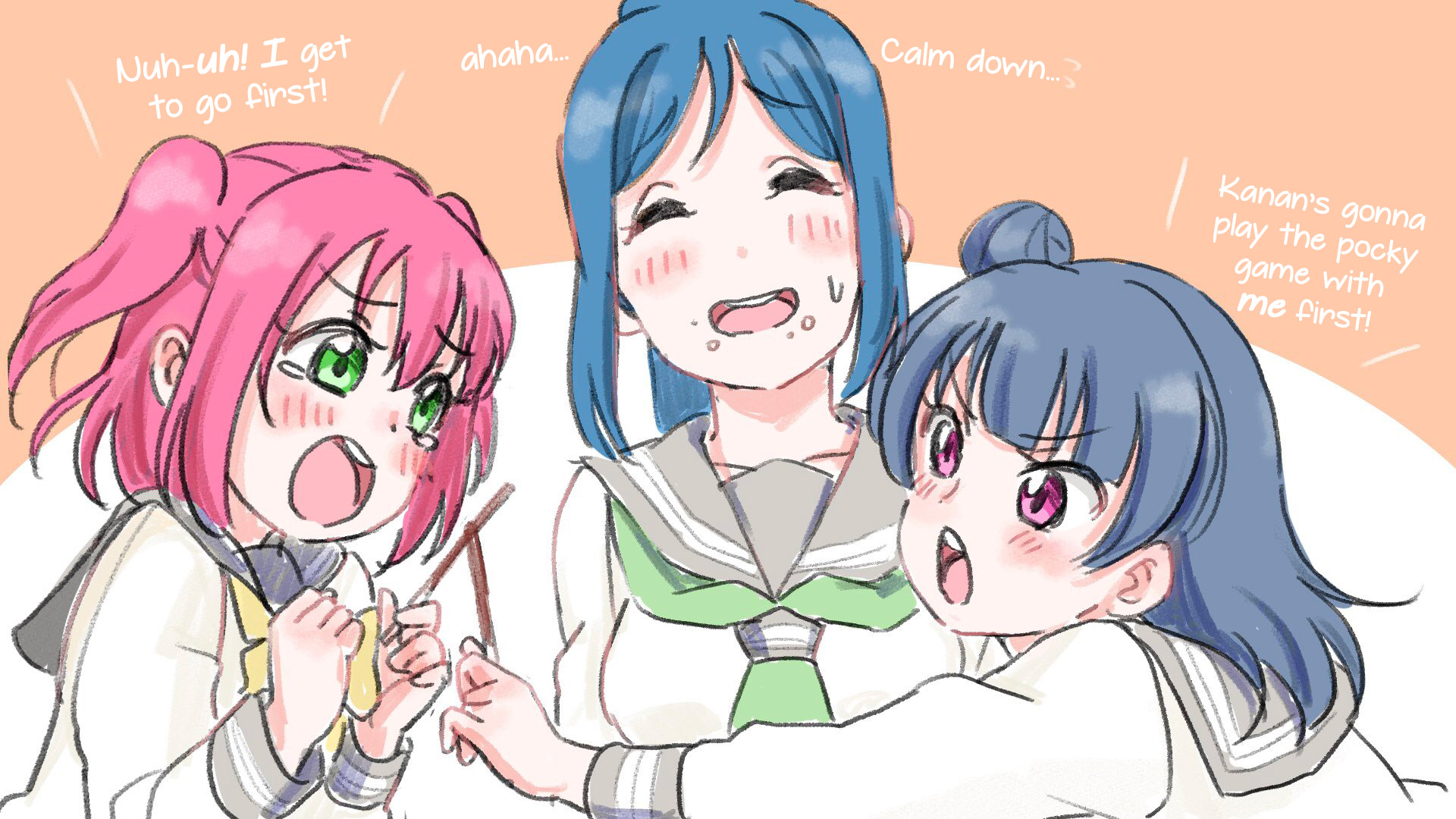 bayu23bastian Nov 12, 2019 12:36AM
Hanamaru : hOw AbOuT mE?

Ottermelon Nov 12, 2019 1:11AM
look at those crumbs on Kanans' face... i'd bet someone else got to her first dia and/or mari

HugMonster Nov 12, 2019 7:17AM
Maybe it's Mari and Dia
And why are they fighting over Kanan, why dont the two of you play the pocky game!?
last edited at Nov 12, 2019 7:19AM

ANobodyPerson Jun 19, 2020 2:54PM
I say that Kanan plays with Ruby first so that Dia doesn't kill her for making Ruby cry.