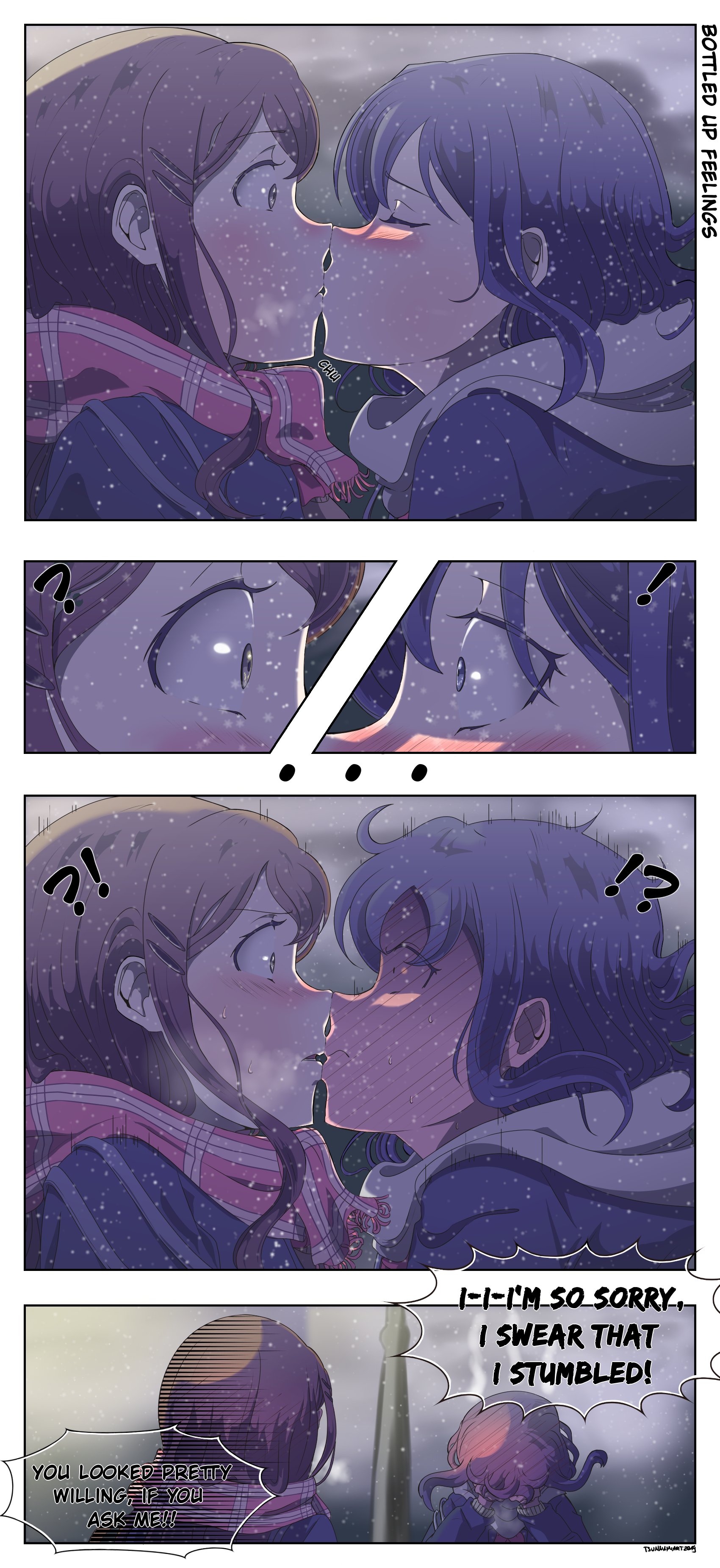 Lilliwyt Nov 8, 2019 9:06PM
Nice to see a fanart coming from the Discord server here, especially on A&S.
mibg1 Nov 8, 2019 10:36PM
So cute

daydream_dog94 Nov 8, 2019 10:54PM
ok, now let's see this happen in the manga XD
Zexalfan Nov 8, 2019 11:27PM
check the artist's twitter, they have two more AdaShima pics
W rock Nov 9, 2019 1:08AM
Wait a minute here... This art-style?... Is it... AZURA!?
Where the hell have she been? I've missed her art so much! You got no idea how glad I'm that she's back!
last edited at Nov 9, 2019 1:29AM
BV Nov 9, 2019 3:02AM
ok, now let's see this happen in the manga XD
Agreed

Cintaï Nov 9, 2019 6:18AM
Thank you Zexal, indeed there is. AdaShima will conquer the world.

Mimiyaah Nov 9, 2019 7:19AM
Noice

juanelric Nov 9, 2019 10:26AM
Not enough fanart of this series xD

almond Nov 9, 2019 10:30AM
Series: Adachi and Shimamura
Doujin: Adachi and Shimamura
Pairing: Adachi x Shimamura
when something's really about something, y'know?
luinthoron Nov 9, 2019 12:01PM
About time these two got some fanart as well.

Wlfking Nov 9, 2019 10:14PM
How'd three of my favorite pairs get fan art with this batch? Feel like I'm at the casino!
PendragonVMAX Nov 9, 2019 11:14PM
Nice Adachi!
SushiKnight Nov 10, 2019 1:43AM
Huh, took a look at their twitter to see more art and apparently they visit dynasty. At least to read the LN.
...Hello if you're out there! I'm digging your style! :P
ClaudeSP89 Nov 10, 2019 7:57AM
Yessss!!!!

HazmatChiefAlsimi Nov 10, 2019 4:01PM
Nice.
Tsunnami Nov 10, 2019 11:23PM
Thank you all for your kind words! ♪♪v(⌒o⌒)v♪♪

WhyImBad Dec 11, 2019 3:21PM
Their lips are dry o((⊙﹏⊙))o.o((⊙﹏⊙))o.
Aezeles Dec 17, 2019 3:27PM
noice

twnty4hrs Sep 12, 2020 4:41AM
can't wait for the anime in octoberr skksksksk
last edited at Sep 12, 2020 4:44AM

Carpe Diem 1603 Oct 18, 2020 1:07PM
And still they don't have a real kiss scene, lol
I'm waiting for it. ^o^

juanelric Nov 13, 2020 6:44PM
I'm surprised there has been no Hino x Nagafuji or Yashiro x Imouto yet, especially given how close Hino and Nagafuji already are since the start
last edited at Nov 13, 2020 6:44PM