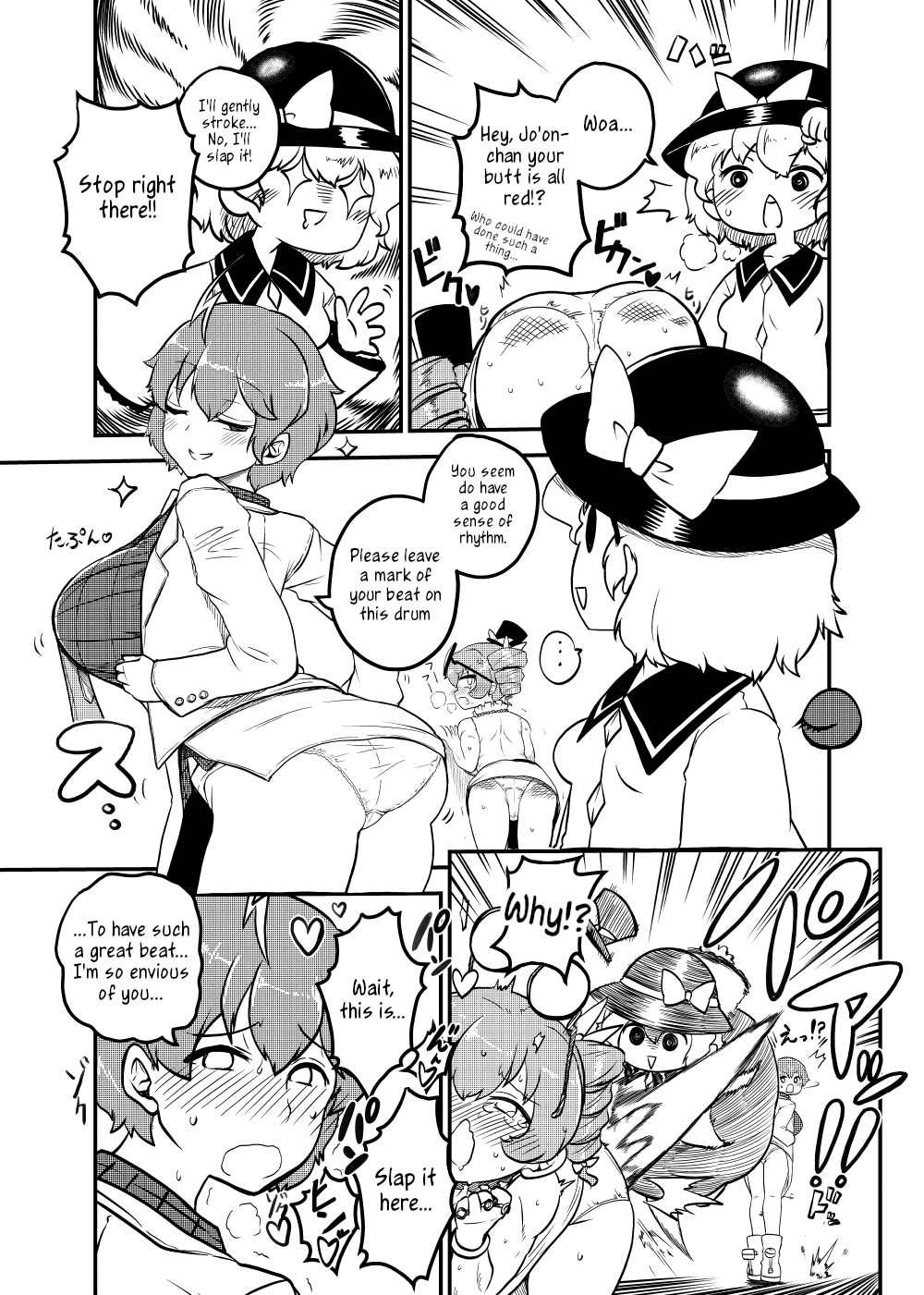 Lilliwyt Oct 18, 2019 9:17PM
Urgh, does the panels are not in order or i'm too dumb to understand what happening ?
GiantEnemyShark Oct 18, 2019 9:32PM
Raiko is a drum. She wants Koishi to hit her like she would to a drum.
last edited at Oct 18, 2019 9:33PM
aranicar Oct 19, 2019 1:49AM
Koishi being Koishi
I get the rhythm part but why Jo'on? Haven't really gotten to the characters after LoLK.
Throbelisk Oct 19, 2019 1:58AM
Ok, what the actual fuck?

WitheBurning Oct 20, 2019 12:22PM
wtf
Ghost Shogun Oct 21, 2019 5:20PM
Uh, I don't think I like this artist.
Also, artists should stop bullying Raiko. Isn't her unpopularity enough suffering already?