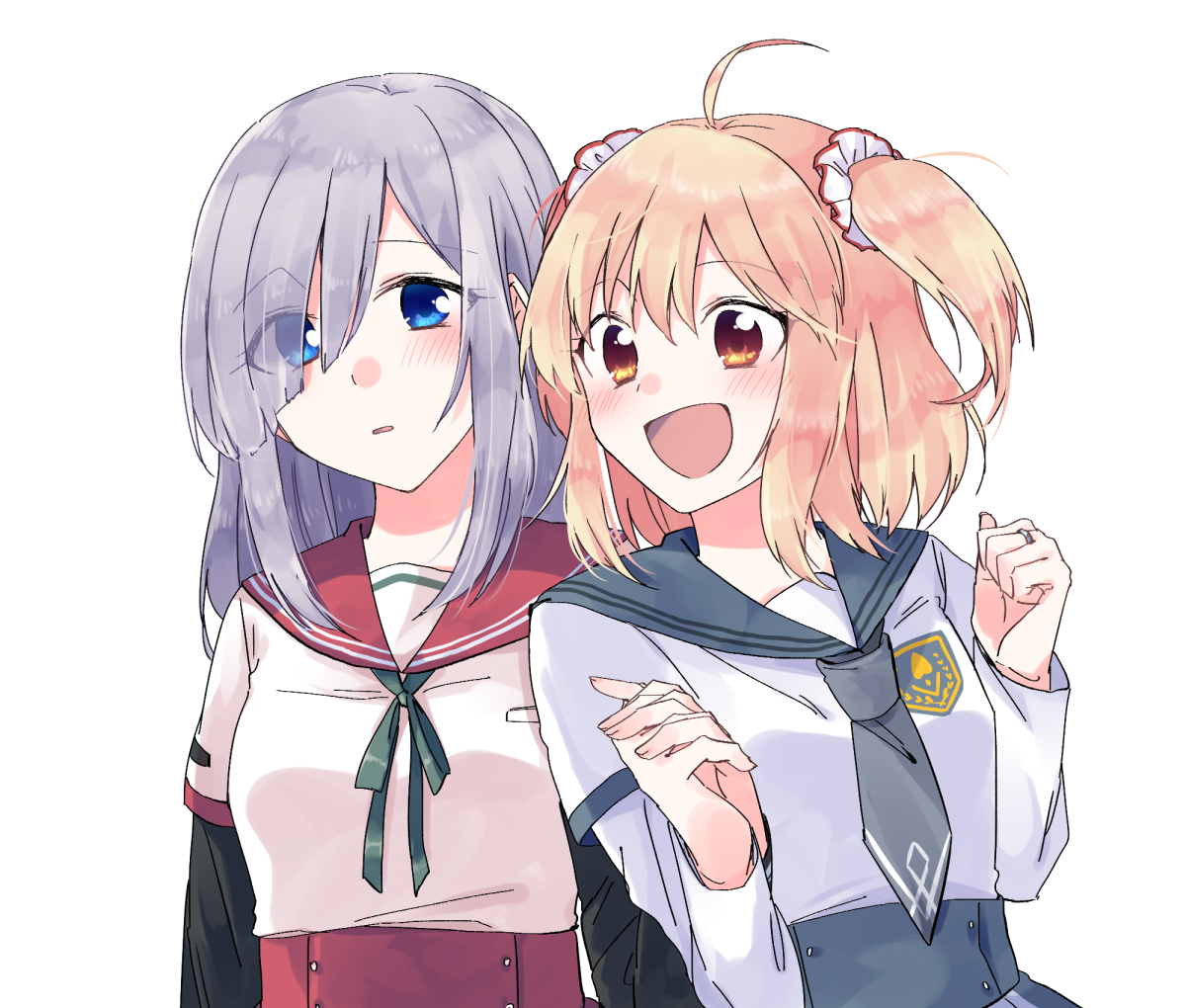 Shadowofdimentio Oct 14, 2019 9:02PM
LET THEM BE TOGETHER
Uninstall Oct 14, 2019 9:20PM
RikaRen is my anti-drug
nesshoes Oct 14, 2019 9:57PM
One of my fav pairings, hopefully it gets more of a spotlight in future events and what not. Perhaps when Rika gets her doppel unlocked?
last edited at Oct 14, 2019 9:58PM
Hauteclere Oct 14, 2019 10:20PM
A canon lesbian and the girl who almost certainly has a crush on her. It's all right there.

Flanny Oct 15, 2019 12:04AM
My sweet, cute, lesbian daughter <3
Even if you're just a 4* your AAA is really helpful for Ren on the team-

Yuriloveisbestlove Oct 15, 2019 2:35AM
They are just about cannon, but I want it to be official damnit. These two deserve to be happy.
Uninstall Oct 15, 2019 3:13PM
almost
Poor girl writes about Rika in her diary every day, she's head over heels
last edited at Oct 15, 2019 3:14PM

SyxThree Oct 16, 2019 2:21AM
These two are so perfect together and I love them, but also their lifespan is gonna be super short so I'm weeping.
Uninstall Oct 16, 2019 10:55AM
But in Kamihama Magical Girls can be saved!