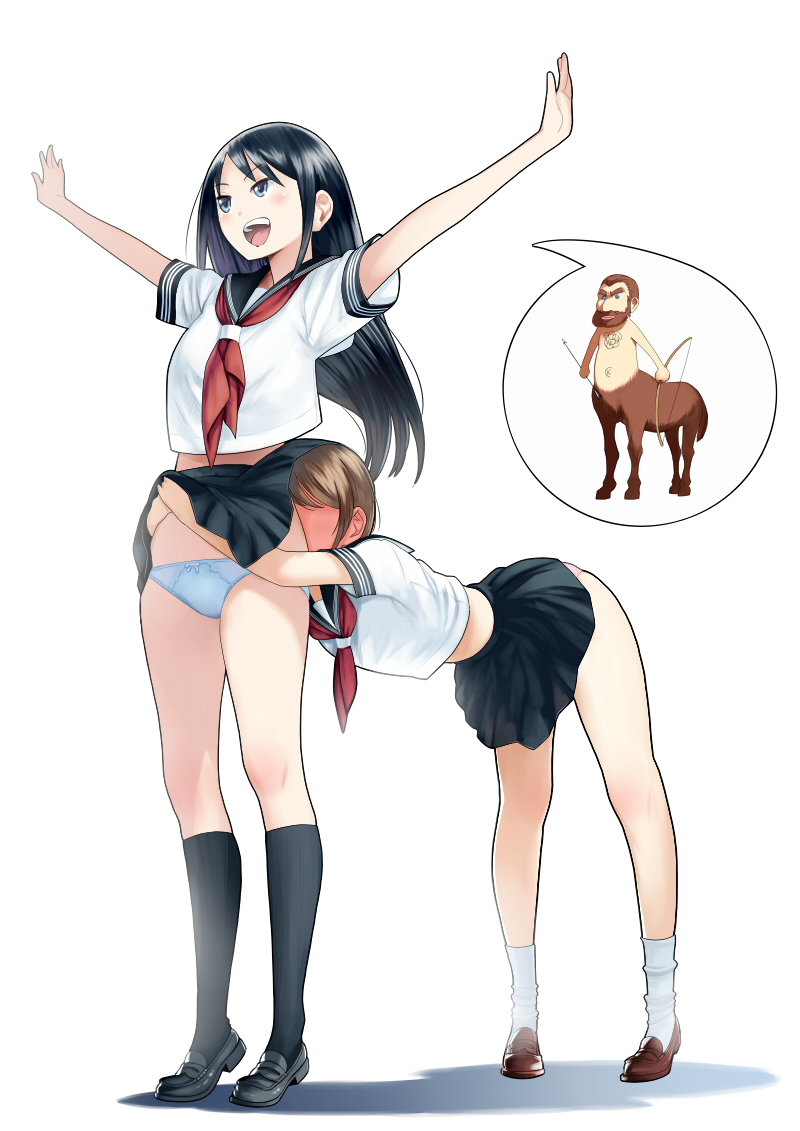 juanelric Oct 7, 2019 10:19PM
Gayntaur
Ghost Shogun Oct 8, 2019 12:20AM
Lol to that Monster girl tag.
Megumiaki Oct 8, 2019 12:20AM
Lmao I love the Monster girl tag on this
last edited at Oct 8, 2019 12:21AM
Trouserwitz Oct 8, 2019 2:14AM
Such liberation.

Krayos13 Oct 8, 2019 2:27AM
This is a good image and I shall keep it in my gallery for future reference.

Clueless1 Oct 8, 2019 3:01AM
Motorboat 2!
To be anatomically accurate: Is bent-over girl packing?
She better be blushing because she can't get that much rubbing between her butt-cheeks.
last edited at Oct 8, 2019 3:09AM
ToMboItRaSh Oct 8, 2019 7:38AM
Monster girl tag is probably implied that the girl in the back have only one gigantic eye or extra eye on her forehead.
last edited at Oct 9, 2019 8:00AM

AnimeSavesMe Oct 8, 2019 10:52AM
Smack DAT ass
Massya Oct 8, 2019 2:53PM
The shit
GrimEater Oct 8, 2019 7:15PM
Final form
IwantYourMom Oct 9, 2019 12:38PM
Monster gay

Mimiyaah Oct 10, 2019 1:25AM
I don't think that's how it works girls, but by all means do continue( ͡° ͜ʖ ͡°)
W rock Oct 10, 2019 5:39AM
I have no idea what ya'll are talking about? That's just an image if a single centaur. :P

random Oct 10, 2019 12:31PM
It's all fun and games until someone starts playing at The Human Centipede D:

Mckydo Oct 9, 2020 7:21AM
well, if you squint a little.