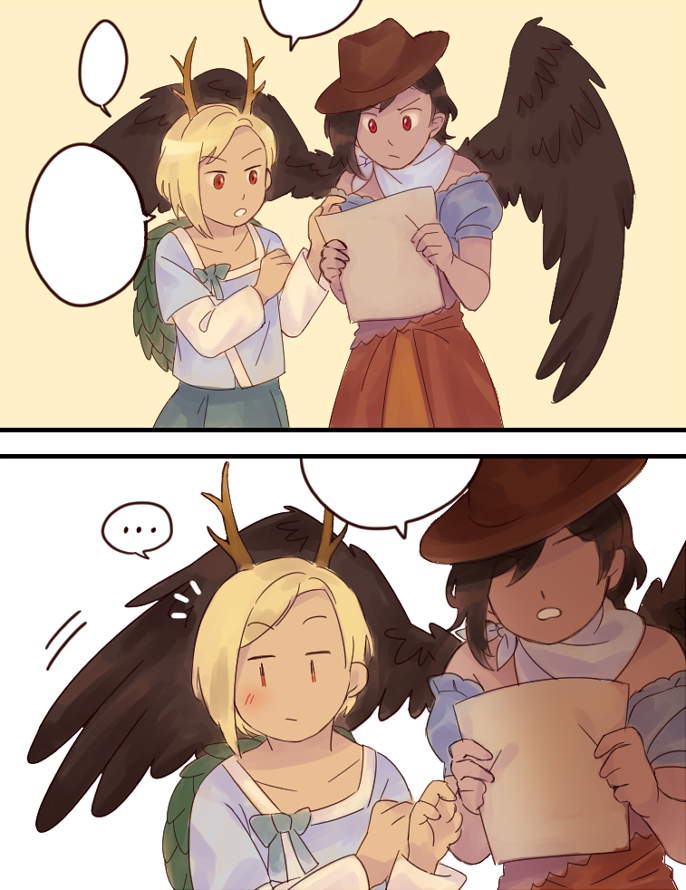 Norainhere Oct 4, 2019 9:52PM
Gotta love those sneaky wing-hugs

BugDevil Oct 5, 2019 3:30AM
Wings and tails are all the same. They show the owner's true feelings without them noticing.
Senjougahara_sama Oct 6, 2019 2:50AM
Yee haw and not Torhu.
Mai Kitty Oct 7, 2019 12:29AM
aw i thought they were cowboy crow and koopa troopa

Kirin Nov 9, 2020 2:51PM
This image becomes so much hilarious now that we canonically know that Saki is short. She just subtly hovers a foot into the air and slides over to Yachie to assert dominance. Absolute queen shit.