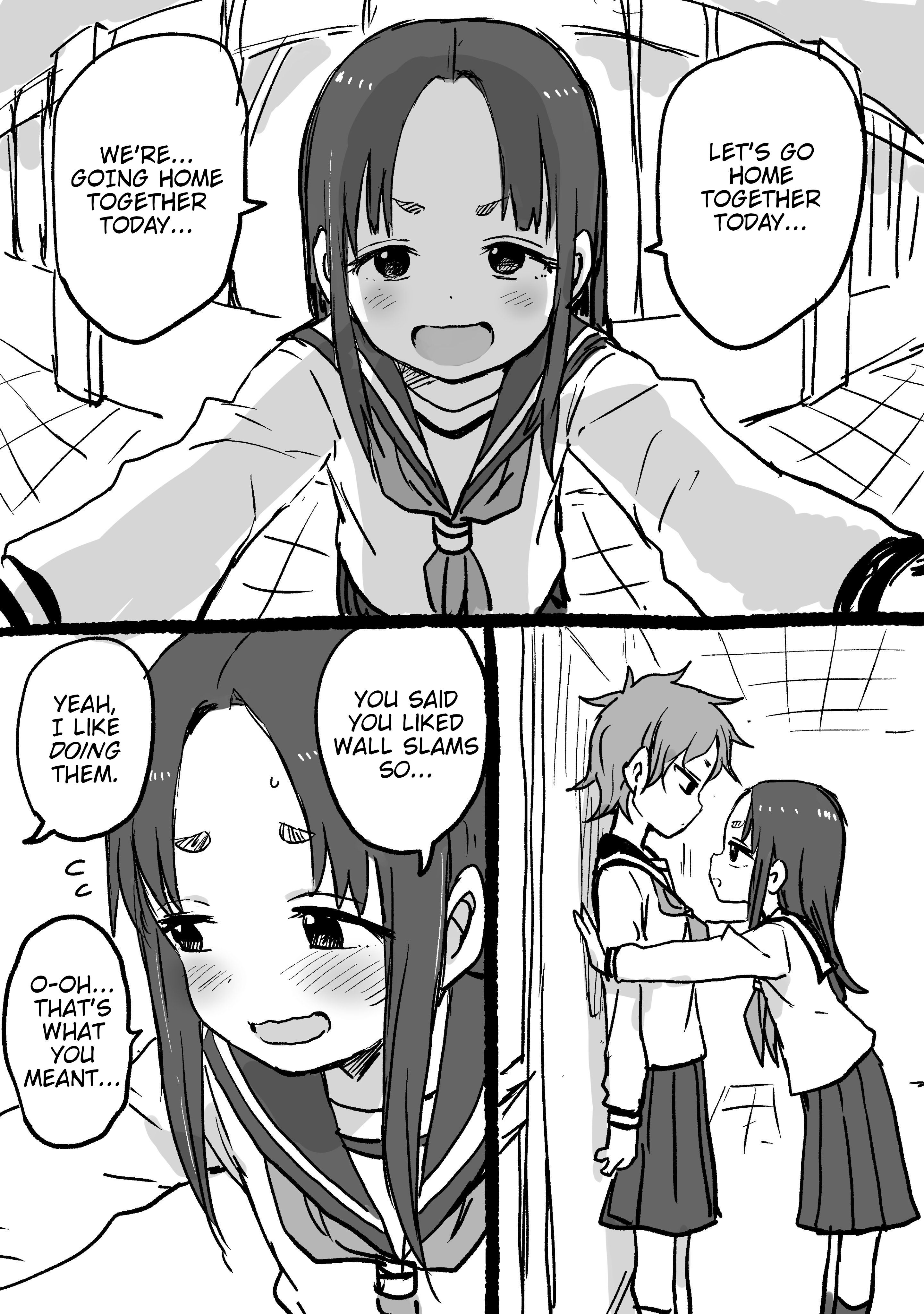 drpepperfan Sep 20, 2019 10:30PM
"a timid girl does her best to kabedon"

TctyaDDK Sep 20, 2019 10:36PM
Yamamoto Souichirou has a thing for forehead, isn't she/he?

Lightsteam Sep 20, 2019 10:49PM
She is trying so hard. so cute <3.

Someone Else Sep 21, 2019 9:41AM
The Takagi-san author? In my yuri?
It's more likely than you think.
last edited at Apr 19, 2020 12:50PM

HazmatChiefAlsimi Sep 21, 2019 5:41PM
Nice one.
lord-of-roses Sep 21, 2019 11:22PM
Well, it's fine to be on the other end of the kabedon every once in a while. Shake things up a little.
W rock Sep 22, 2019 7:45AM
Well... at least she tried.

TheLostLight Sep 22, 2019 6:18PM
You know, I always felt like there was something between the two side character girls (glasses girl's friends) in Takagi-san. This makes it seem almost plausible that I wasn't imagining things...

far219 Sep 23, 2019 2:17AM
Give her a hug this instant!
Massya Sep 23, 2019 12:03PM
Shit that's cute

rather Sep 23, 2019 10:26PM
He understands the link between forehead and power.

kiriga Apr 19, 2020 12:44AM
I didn't know this author draw yuri too. Nice!!!!

Beefaroni Jan 17, 2021 10:54AM
Getting strong pogchamp vibes from this

FiddlePop Aug 10, 2021 12:30AM
We getting all the Ws