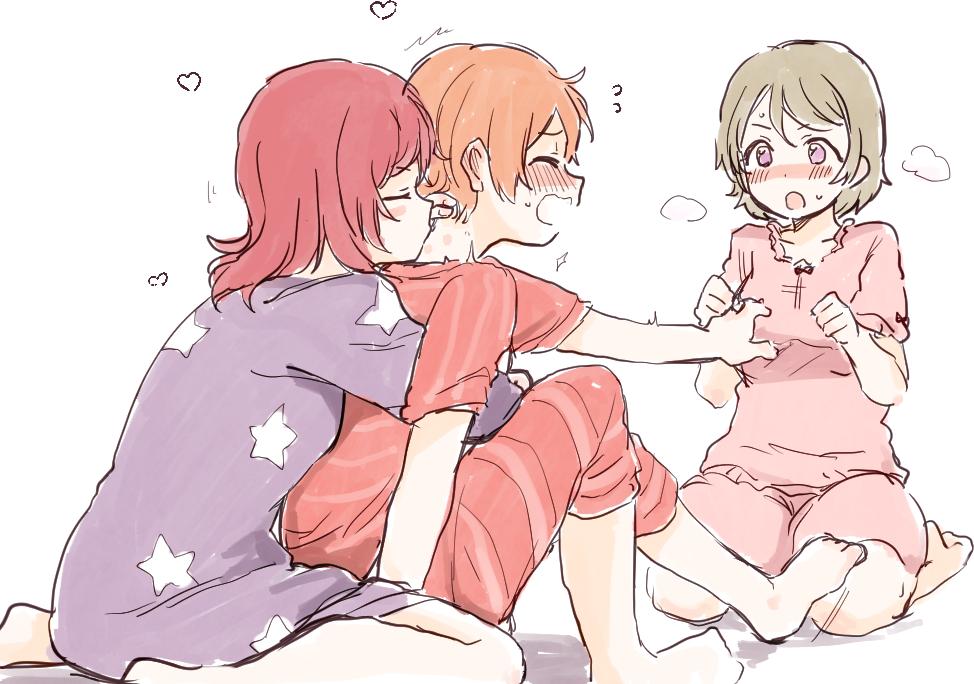 Hollows Sep 6, 2019 10:46PM
I will always support polyamory.

SpencerSDH Sep 6, 2019 10:46PM
This poly pairing is the best.

BugDevil Sep 7, 2019 4:02AM
Marking property now.

HazmatChiefAlsimi Sep 7, 2019 5:49AM
Supporting this.

Lightsteam Sep 8, 2019 9:01PM
I love hanayo's expression. like she's encouraging Rin, but at the same time she's really excited about that situation.