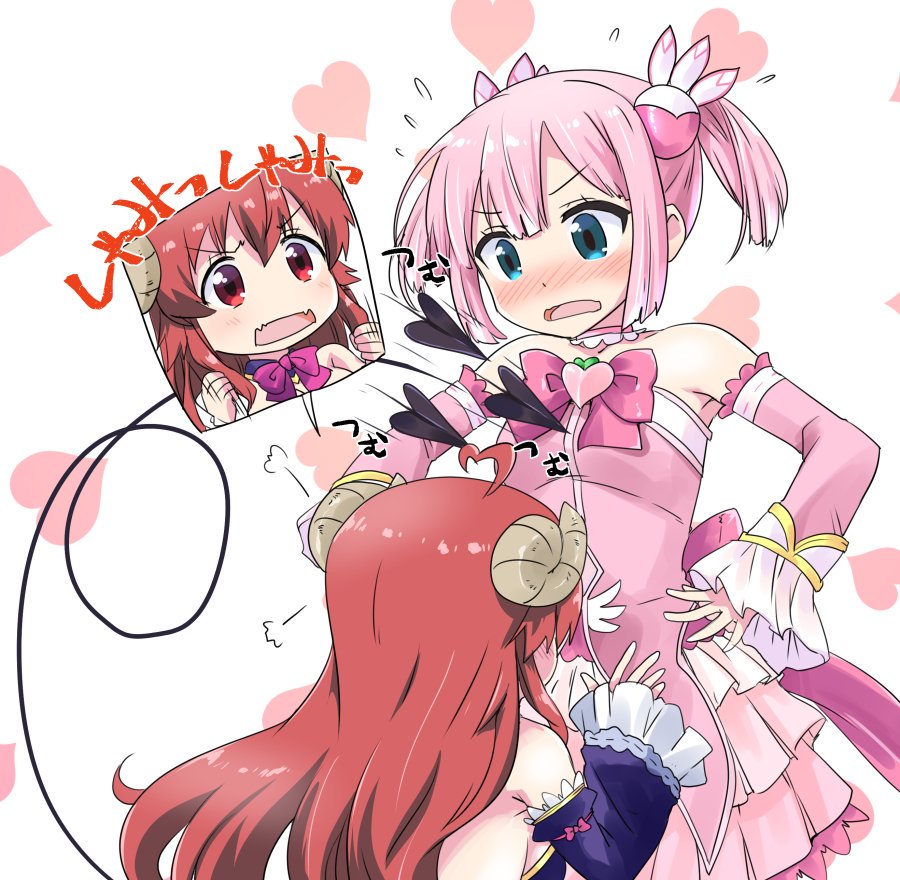 GrimEater Sep 6, 2019 9:34PM
Winner

Azero25 Sep 6, 2019 10:20PM
to defeat a Magical girl, one must examine a Magical girl...very very closely

Firefly Fanatic Sep 6, 2019 10:35PM
So much gay. I love it.
last edited at Sep 6, 2019 10:35PM

Throbelisk Sep 6, 2019 11:05PM
Started watching this anime the other day. Loving it. Maybe I'll read the manga after I learn to read.

Ramunes Sep 7, 2019 3:08AM
Momo is done for. This is Shamiko's strongest attack.
Another dark clan descendant will be born from this attack.

BugDevil Sep 7, 2019 3:41AM
This is not as comfortable as it looks. Shamiko just hit her face against those steel like abs after tripping. She is lucky if she doesn't need a hospital visit.
Ganbare Shamiko! Become a demon who doesn't sexually harrass her girlfriend during death battles!

HazmatChiefAlsimi Sep 7, 2019 5:56AM
She's using her special attack.

shadesan Sep 9, 2019 8:08PM
Belly Raspberry Attack!!

BlueFlareTOG Nov 28, 2019 5:22AM
Wow, that's pretty gay. THAT'S A BIG BIG THUMBS UP!

Xvnom Dec 25, 2019 3:26PM
Viva Yuri