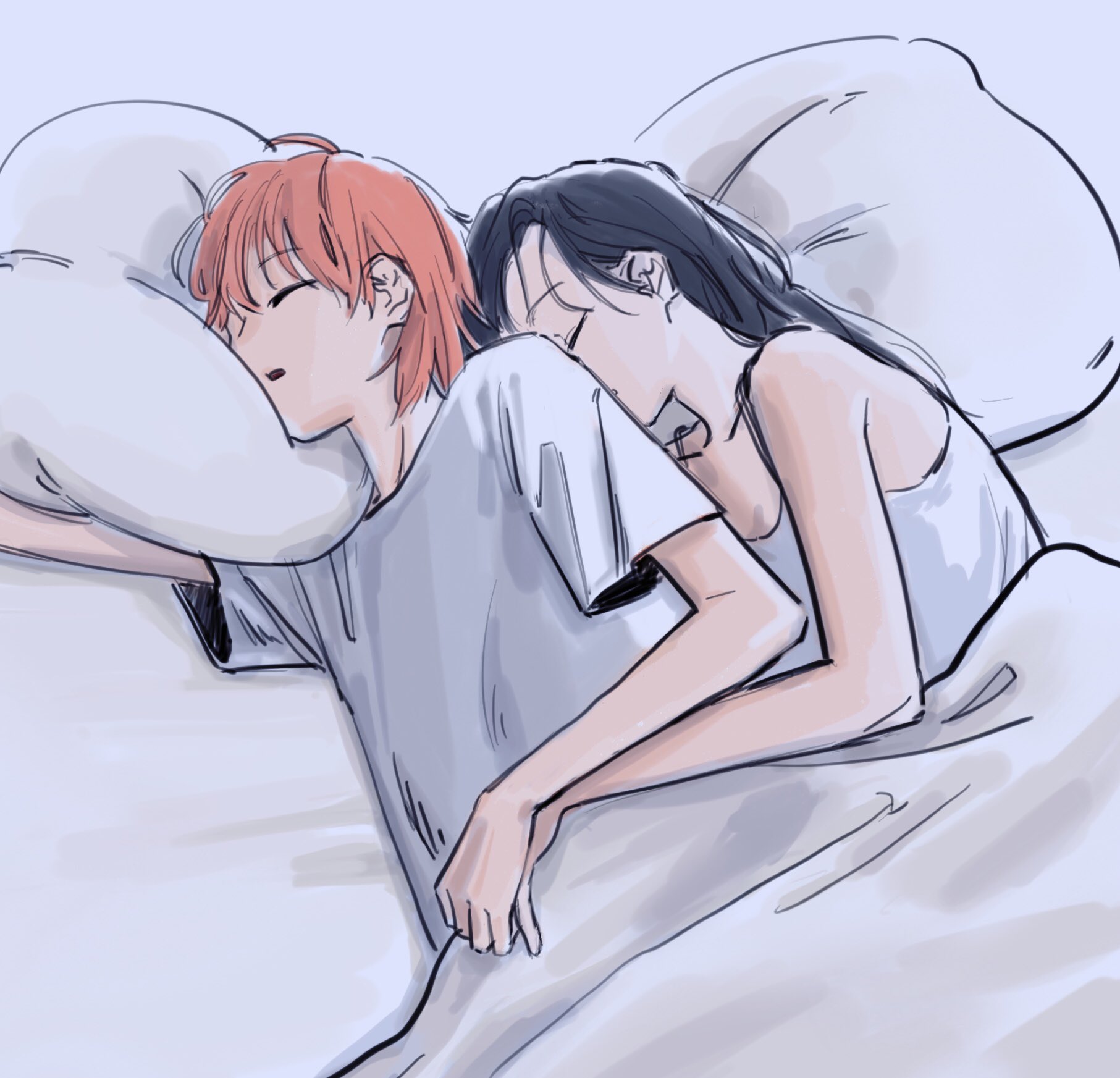 ThatAroAce Sep 2, 2019 9:32PM
They're at it again
last edited at Sep 3, 2019 12:11AM

Throbelisk Sep 2, 2019 10:15PM
Here's hoping for more just like this.

ClaudeSP89 Sep 2, 2019 10:26PM
domestic life yeah

Mimiyaah Sep 3, 2019 1:50AM
Yey~ Looksnlike their college years lol

BugDevil Sep 3, 2019 3:41AM
In Yuu's wishful dream of the future we could see she cuts her hair, but Touko doesn't change hers.
last edited at Sep 3, 2019 3:45AM

HazmatChiefAlsimi Sep 3, 2019 1:41PM
Cute.
LesbianPirate Sep 4, 2019 12:08AM
THE MORNING AFTER