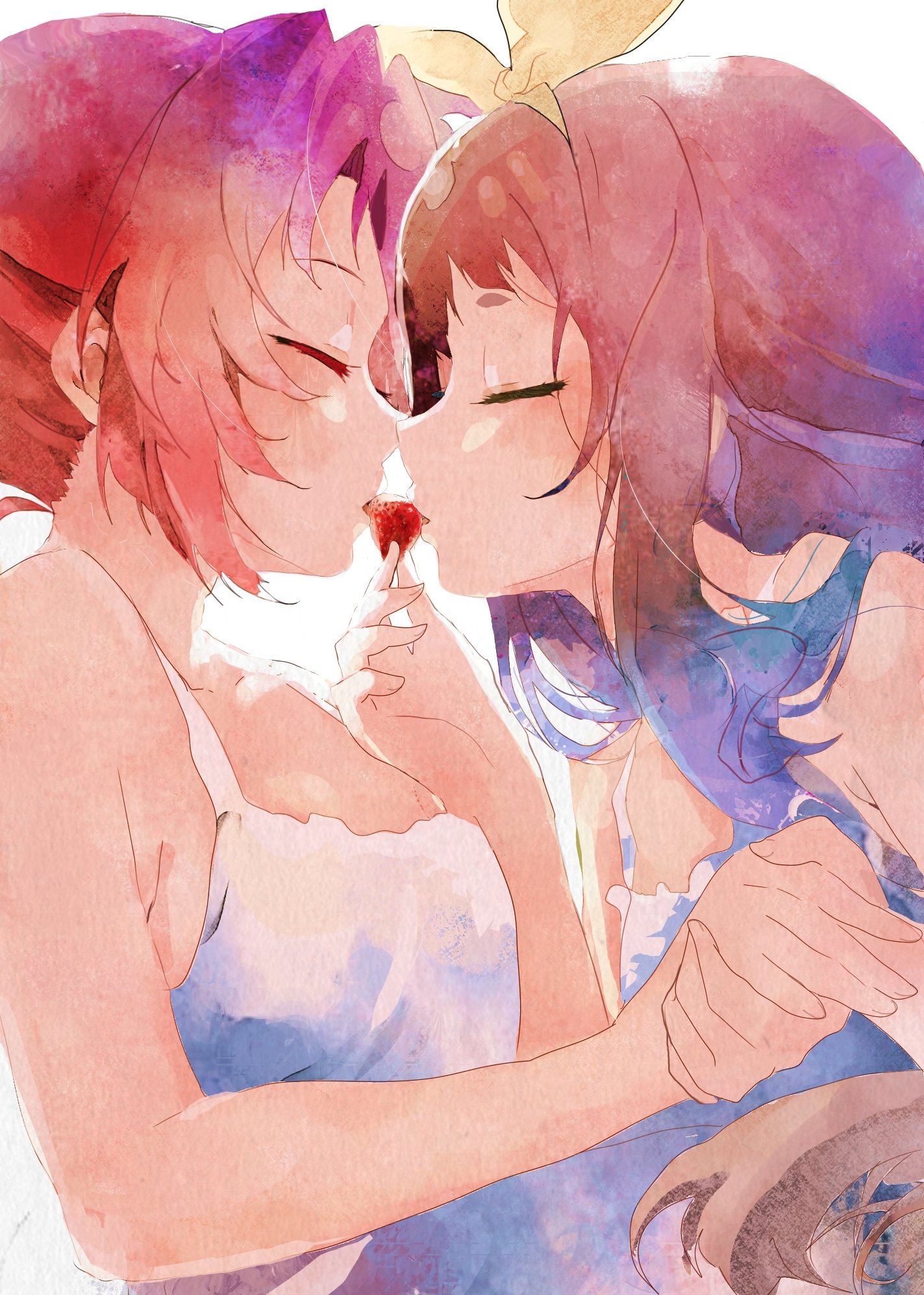 TctyaDDK Sep 2, 2019 8:52PM
The colouring is so beautiful. And it's rare to see Yuuko depicted so sweetly loving. Me gusta.
SF Sep 2, 2019 9:10PM
I thought this was Homura and Madoka when I saw the thumbnail.

TheYuriTomboy Sep 2, 2019 9:26PM
Would NOT know this is Natsuki and Yuuko without the tags
Junonboy Sep 2, 2019 11:37PM
Natsuki and Yuuko is my first pick yuri couple in hibike euphonium.Love them so much

Firefly Fanatic Sep 3, 2019 1:05AM
I love watercolor.

Random Wanderer Sep 3, 2019 4:32PM
I still ship it.

Guardian of the Lilies Sep 4, 2019 4:21AM
Strawberry kiss pics are what I like to see