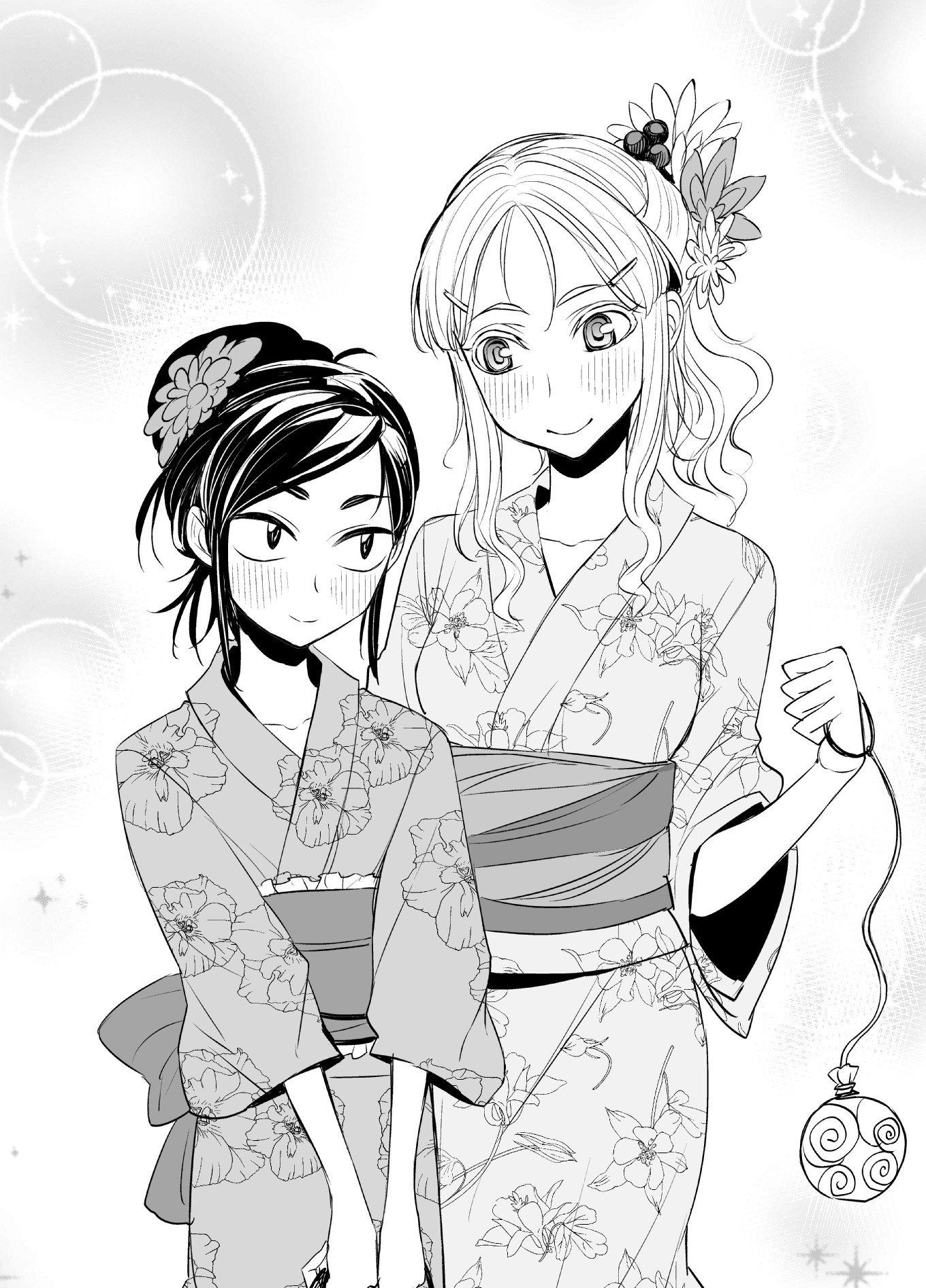 ThatAroAce Aug 16, 2019 9:43PM
Cute

yuriwave Aug 16, 2019 9:57PM
wholesome girlfriends

shadesan Aug 16, 2019 10:18PM
Nice!!

Throbelisk Aug 17, 2019 1:07AM
Need...more......hfff....hfff....
luinthoron Aug 17, 2019 4:35AM
Excellent.

Dark_Tzitzimine Aug 17, 2019 10:36AM
Oh neat, Asuka and Tomoko on kimonos.
Wait.
biggbran77 Aug 17, 2019 10:36AM
Yukata rule!

Wlfking Aug 17, 2019 7:59PM
lovely!
nio_neka Aug 18, 2019 2:00AM
0 squeeeee!!!
BV Aug 18, 2019 8:25AM
heavy breathing ensues
Massya Aug 18, 2019 2:09PM
I love how gay they are for each other

HazmatChiefAlsimi Aug 18, 2019 7:39PM
Definitely one of my favourite couples.
Ressey Aug 30, 2019 3:22AM
ooooooo
nabid Nov 16, 2019 11:16AM
Words can not describe how happy this picture is making me
Really loving this gay lovebirds

mg1342mg Dec 4, 2019 8:46PM
They are so, so sweet.

jsrail Feb 11, 2021 4:21PM
So, so cute and beautiful. I love Yucatan! Out of all the modern manga couples, they rank right at the top for me!