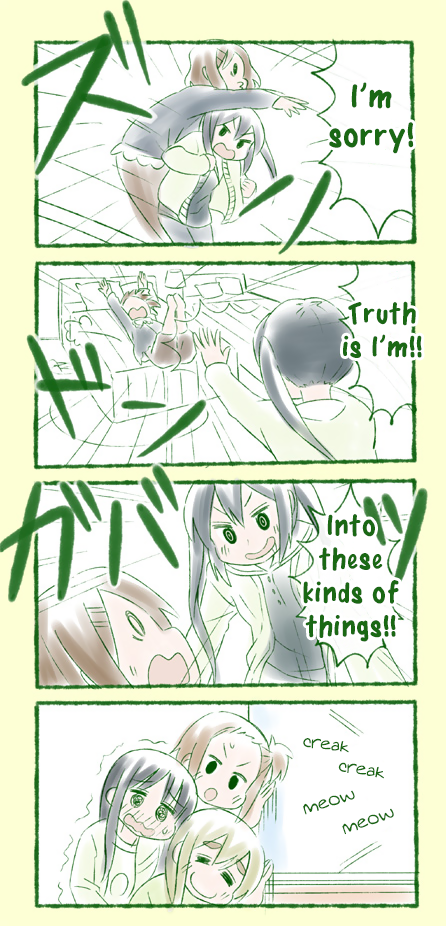 Lilliwyt Aug 5, 2019 9:47PM
Bruh

SpencerSDH Aug 5, 2019 10:14PM
That was one hell of a tackle.

GrimEater Aug 5, 2019 11:12PM
But poor gitah

AnimeSavesMe Aug 6, 2019 3:54AM
Lmao that 'creak creak meow meow'... XD

Rye Aug 6, 2019 7:41AM
LOL'd then realized it's referencing the movie and LOL'd harder.
Senjougahara_sama Aug 6, 2019 8:59AM
reversal fuck yeah

OrangePekoe Aug 6, 2019 4:23PM
Mugi with the big ol' grin.

HazmatChiefAlsimi Aug 7, 2019 9:01AM
Poor Mio is scared.

Hollows Aug 7, 2019 4:24PM
Poor Mio is scared.
She knows who else is into these things.
Marion Diabolito Aug 8, 2019 10:38AM
Yui has no one to blame but herself.

nick bulamadım Aug 10, 2019 4:38AM
meow meow lol