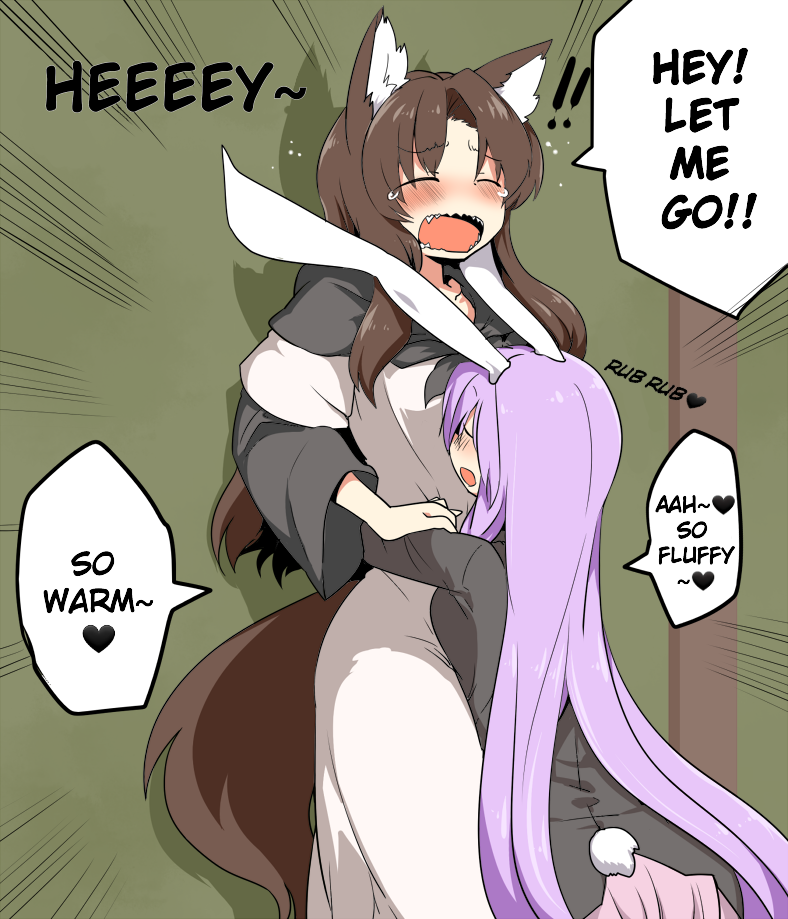 blopa Aug 2, 2019 9:53PM
And then a rabbit got drowned by a fish. The end.

GrimEater Aug 2, 2019 11:57PM
Rabbit attack wolf?
Ok

Hollows Aug 3, 2019 1:42AM
Kagerou should be true to her wolf heritage and eat the rabbit.

Rainendant Aug 3, 2019 4:29AM
rabbit usually fear wolf, but not this cute wolfy one

Wlfking Aug 3, 2019 11:10AM
he he. Wu? Ok. Wolves are awesome. It's to be expected I suppose.

Exaflare Bahamut Aug 4, 2019 5:42PM
Woah..... new pair

BugDevil Aug 31, 2019 4:06AM
Don't underestimate rabbits. King Arthur and his crew learned that the hard way.