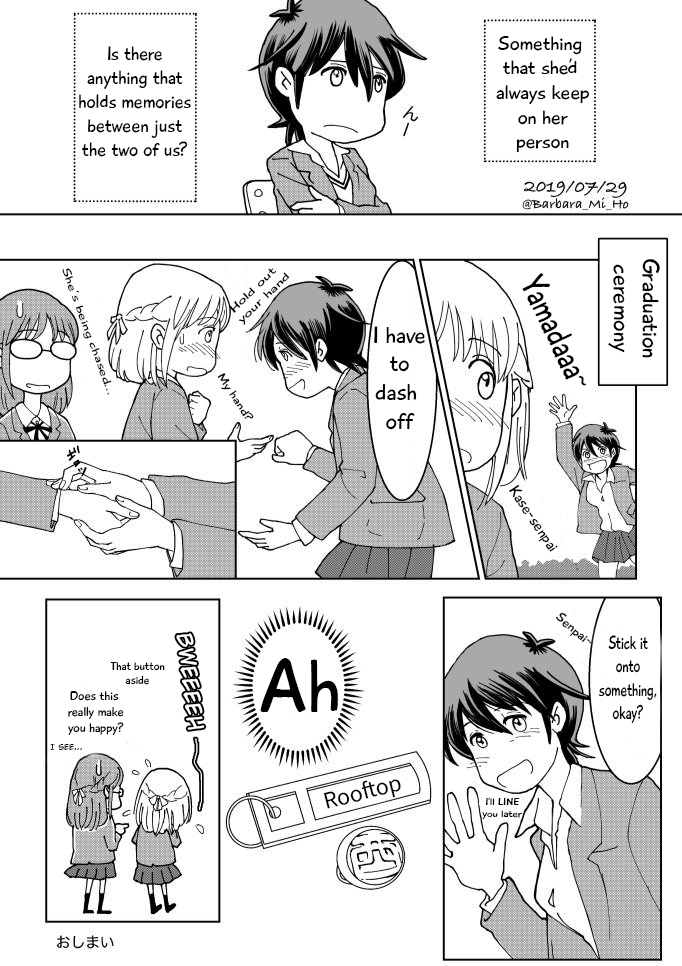 BugDevil Jul 30, 2019 4:24AM
That's theft Kase-san!
Lilliwyt Jul 30, 2019 4:51AM
Don't you have better things to give than that Kase ?

AkinomaHNU Jul 31, 2019 11:27AM
Without that plant sprout when she panics, that's not Yamada!!!

Bugpope Aug 26, 2020 6:44AM
Kase-san is kind of a dumbass, but Yamada is into that.