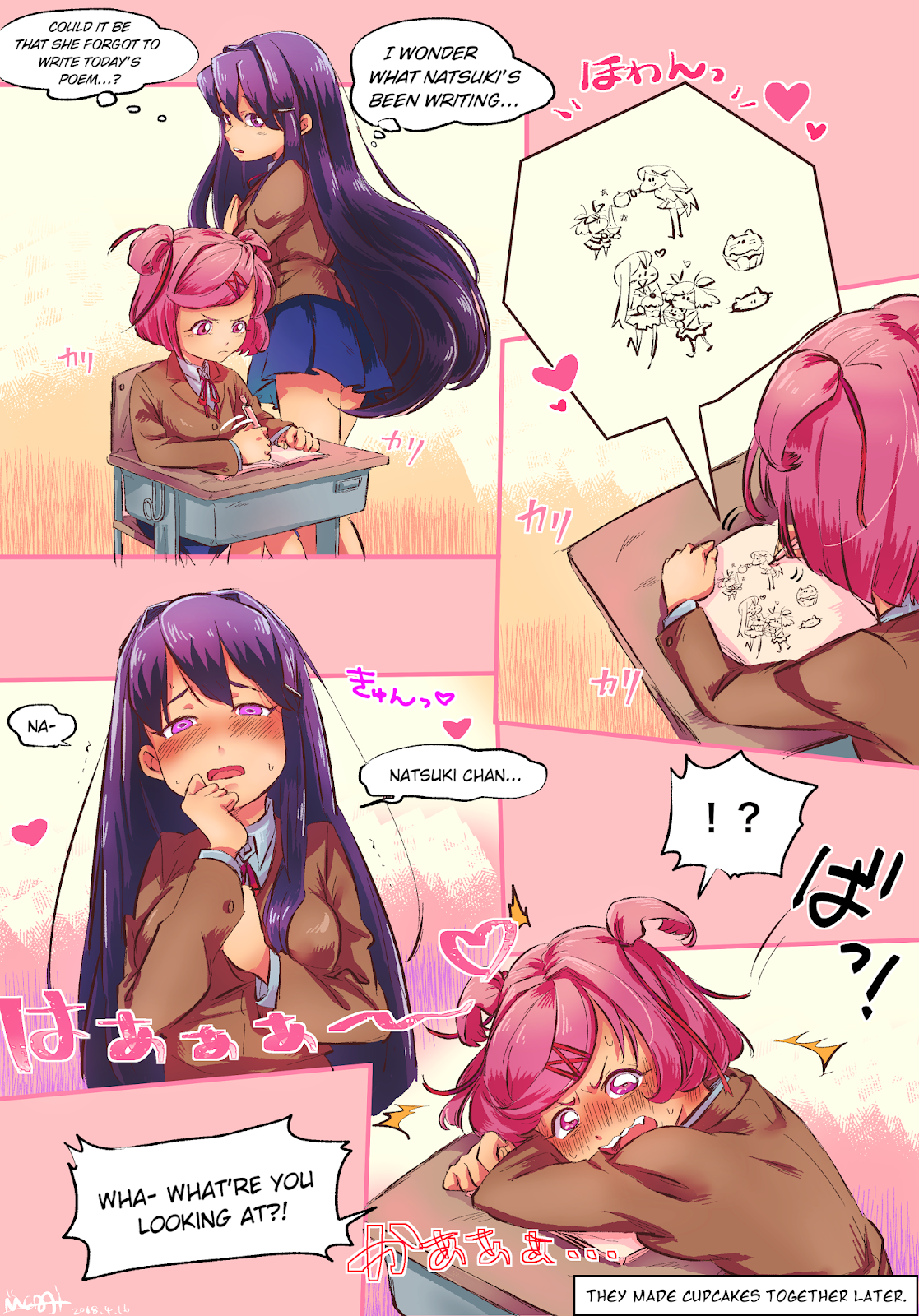 Lilliwyt Jul 22, 2019 9:23PM
Lot of "cupcakes"

Throbelisk Jul 22, 2019 10:40PM
Cupcakes, huh? Is that what the kids are calling it these days?

Nene Jul 23, 2019 1:12AM
They made love like crazed rabb... I mean, they made cupcakes.

BugDevil Jul 23, 2019 3:31AM
They died.
last edited at Jul 23, 2019 3:51AM
Swag Wagon Jul 23, 2019 3:50AM
Technically, one of them was erased from existence. Can't kill what isn't there.
last edited at Jul 23, 2019 3:51AM
BV Jul 23, 2019 5:08AM
What a great way to remind myself of a hilarious comment I once made on one of the only two DDLC vids on YouTube that I've bothered watching.

HazmatChiefAlsimi Jul 23, 2019 7:52AM
They could have been so happy together but nah. The MC was against it and they all went crazy. Sadly.

LoveHeart Jul 24, 2019 6:25AM
Yuri can't resist the cuteness

bancsokdo Jan 25, 2020 7:03PM
they sure did