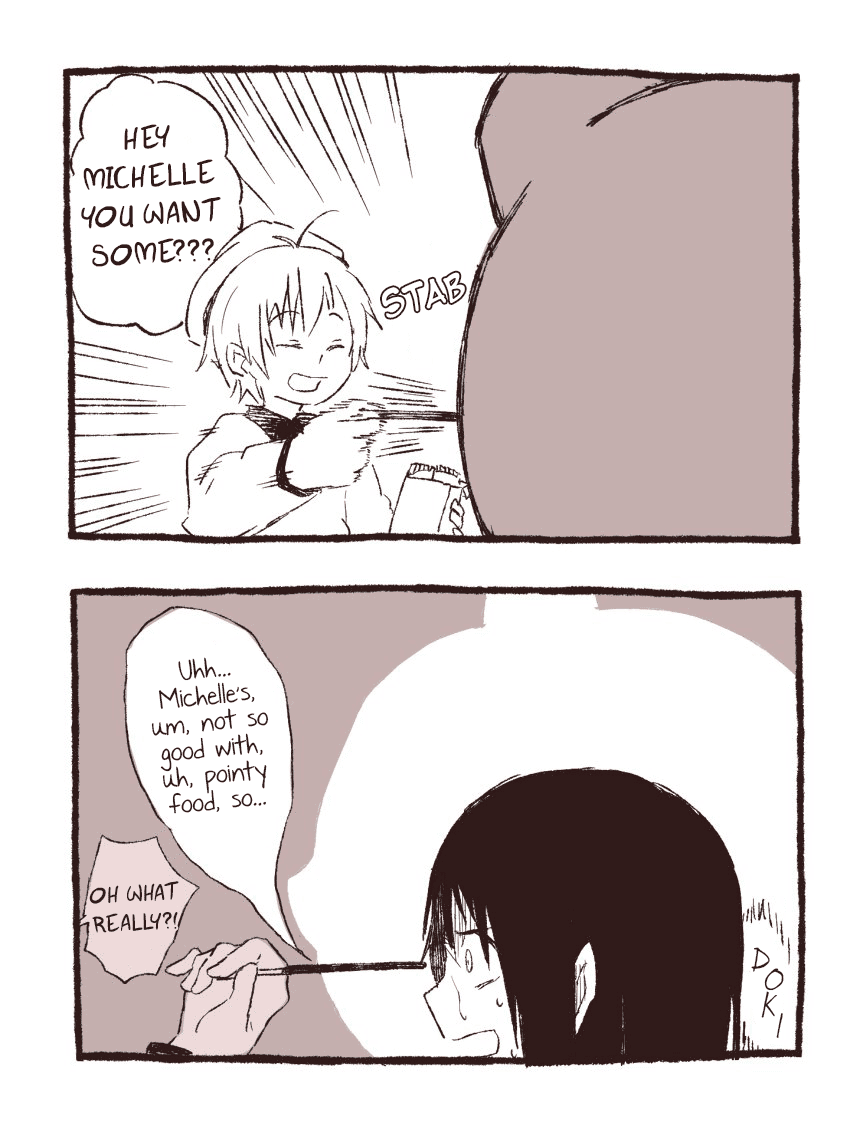 GrimEater Jul 15, 2019 8:40PM
Fatality
Serenata Jul 15, 2019 8:43PM
Oh OOOH right! took me some time to get it

Firefly Fanatic Jul 15, 2019 9:50PM
Oh god. That's terrifying.

ThatAroAce Jul 15, 2019 11:31PM
So close to being so bad

herobunnymon Jul 16, 2019 12:15AM
Hagumi is fencing that pocky in.

ninehell Jul 17, 2019 5:52AM
Hagu just shoved it in there

juanelric Jul 17, 2019 10:13PM
d e d

Minutoh Jul 18, 2019 2:48PM
As someone who never watched this anime... what the hell does this mean haha.

juanelric Jul 18, 2019 4:22PM
@Minutoh the girl with the black hair wears a bear costume and is part of a band, but the other members don't know she and the costume are the same person despite her telling them so.

Yes_Cantaloupe Jul 18, 2019 8:03PM
???
what are you talking about, michelle is a bear