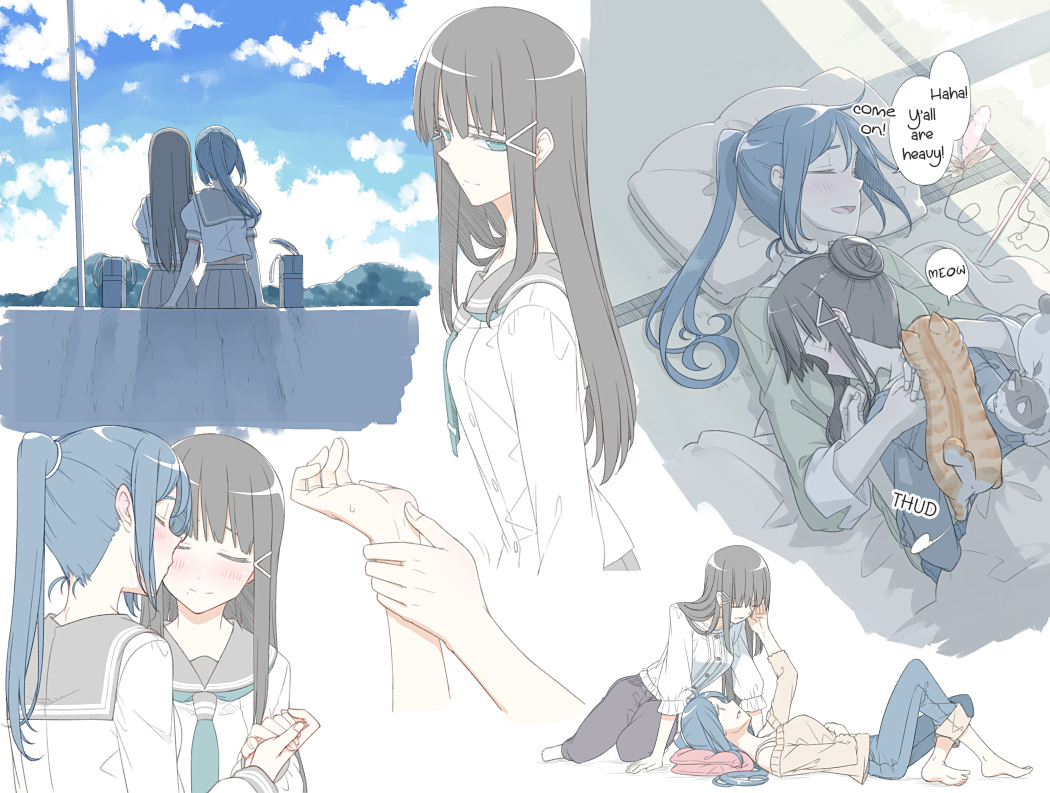 GrimEater Jul 15, 2019 8:20PM
Summer memories

OrangePekoe Jul 15, 2019 8:29PM
Sakuraba Yuuki is just the best. Bless you, Scanaloupe.

ParasyticGhoul Jul 15, 2019 9:06PM
DIA APPRECIATION TIME
VYKNIGHT Jul 15, 2019 9:22PM
Dia and Kanan combined will create Mizore

Just a goddess with her guardian Jul 16, 2019 1:13AM
Such a bliss to see Personal color's work.

awsomepega Jul 16, 2019 3:34AM
awwww so fluffy

boomshikie Jul 16, 2019 9:43AM
cat toy looks like a dildo. hah

livingice Jul 16, 2019 1:44PM
Because I was recently watching Kill La Kill, I thought Dia was Satsuki XD.

lucario14 Jul 17, 2019 6:09AM
The author is amazing KanaDia are drawn so beautifully.
AnimexObsession Jul 18, 2019 11:21AM
my soul needed this