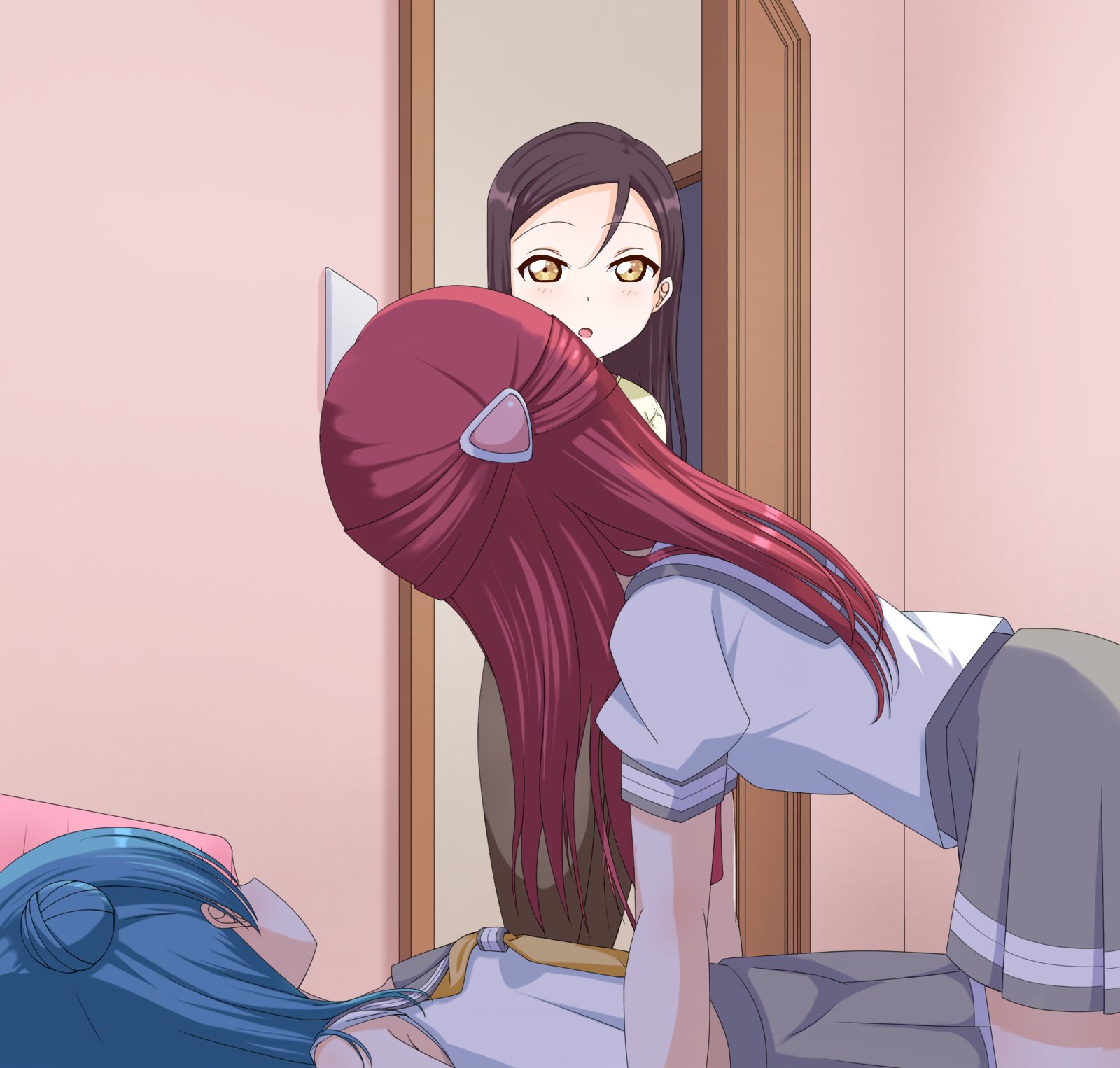 LII02 Jul 1, 2019 9:14PM
Maybe the mom also wants to join.

TheYuriTomboy Jul 1, 2019 9:32PM
mother incest is absolutely forbidden. I only barely put up with sibling incest, and that's a huge blow to my moral compass as is
PendragonVMAX Jul 1, 2019 11:07PM
"Go on."
SakuraIce22 Jul 2, 2019 12:25AM
Well, shit
MightyLobster Jul 2, 2019 12:59AM
... Sorry for intruding...
GrimEater Jul 2, 2019 1:06AM
Mom, "Wow, such good friends."

Yozora Takayama Jul 2, 2019 1:57AM
"I don't meant to be rude but girls could you keep it low? I can hear EVERYTHING down here."

BugDevil Jul 2, 2019 3:12AM
"Don't forget to use protection."
TifalovesAerith Jul 2, 2019 3:18AM
Riko's mom: Sorry to interrupt, but Chika and You are downstairs and they seem kinda upset...
Riko: I'll be right back mom...
(proceeds downstairs)
Riko's mom: Oh, hi little demon, so are you corrupting my little daughter, how do you feel about corrupting this old lady right here?
YOHANE: Hi?

junkang Jul 2, 2019 6:18AM
3p ???


James Thalyer Jul 8, 2019 6:46PM
Riko's Dad: Hey My fellow daughter
(Riko's Dad sees Riko making.out with Yoshiko)
Riko's Dad: OHH MY! Just do your thing okay hehheh
(When Riko's Dad Goes down then he suddenly hears Yoshiko and Riko Moaning)
Riko's Dad: God I can't stop thinking about that sounds...
This is what happens if Riko's Dad sees this XD
last edited at Jul 8, 2019 6:49PM