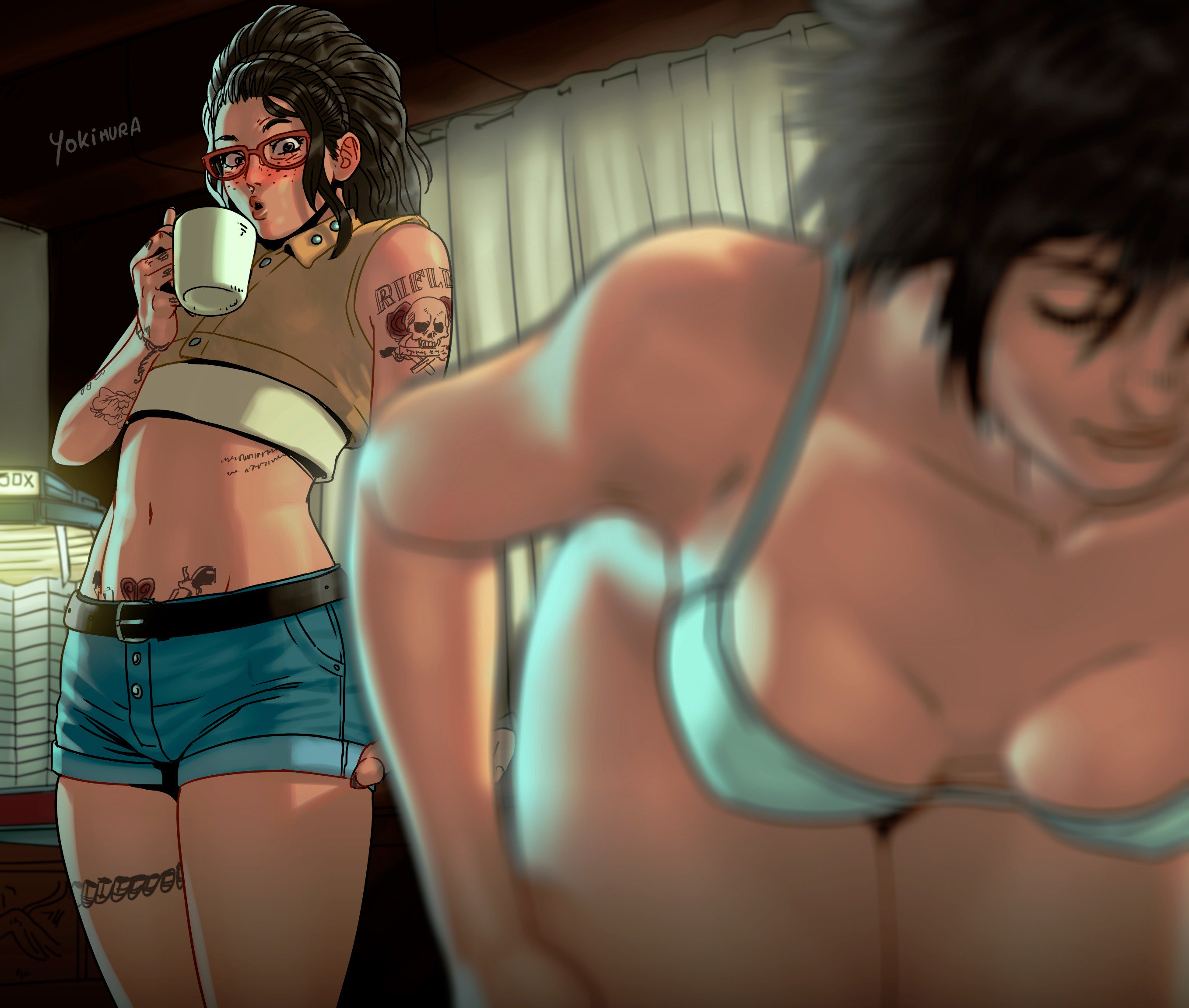 Victim Jun 28, 2019 10:04PM
Damn she thirsty

GrimEater Jun 28, 2019 10:26PM
Dat booty

juanelric Jun 28, 2019 10:40PM
wow
Senjougahara_sama Jun 28, 2019 11:40PM
Devil May Cry is one of those tags that you just never expect to see on dynasty reader until it happens.

TheYuriReviewer Jun 29, 2019 1:27AM
I mean...this did happen
Mauser Jun 29, 2019 5:36AM
Swiggity swooty.

Throbelisk Jun 29, 2019 8:10AM
So, like, can we see the opposite point of view or...

Namyks Jun 29, 2019 10:09AM
For a woman in like her 40's or something Lady's still killing it.
K15 Jun 29, 2019 11:04AM
":o"
StarDress Jun 29, 2019 8:34PM
gays will be gays
Felloffalot Jun 29, 2019 10:02PM
Nico has big bisexual energy and I love her so much.

Rye Jun 30, 2019 8:45AM
Friendly reminder that DMC V andRE2 is on sale rn.
And yes, Nico is thirsty af for Lady. I love the pre-mission/title screen scene where she tries hold herself back from peeking/touching Lady's very naked body.

Bugpope Jun 30, 2019 9:36AM
The time has come
And so have I

mg1342mg Jul 1, 2019 11:08AM
Looks like they're starring in a remake of "Rear Window."