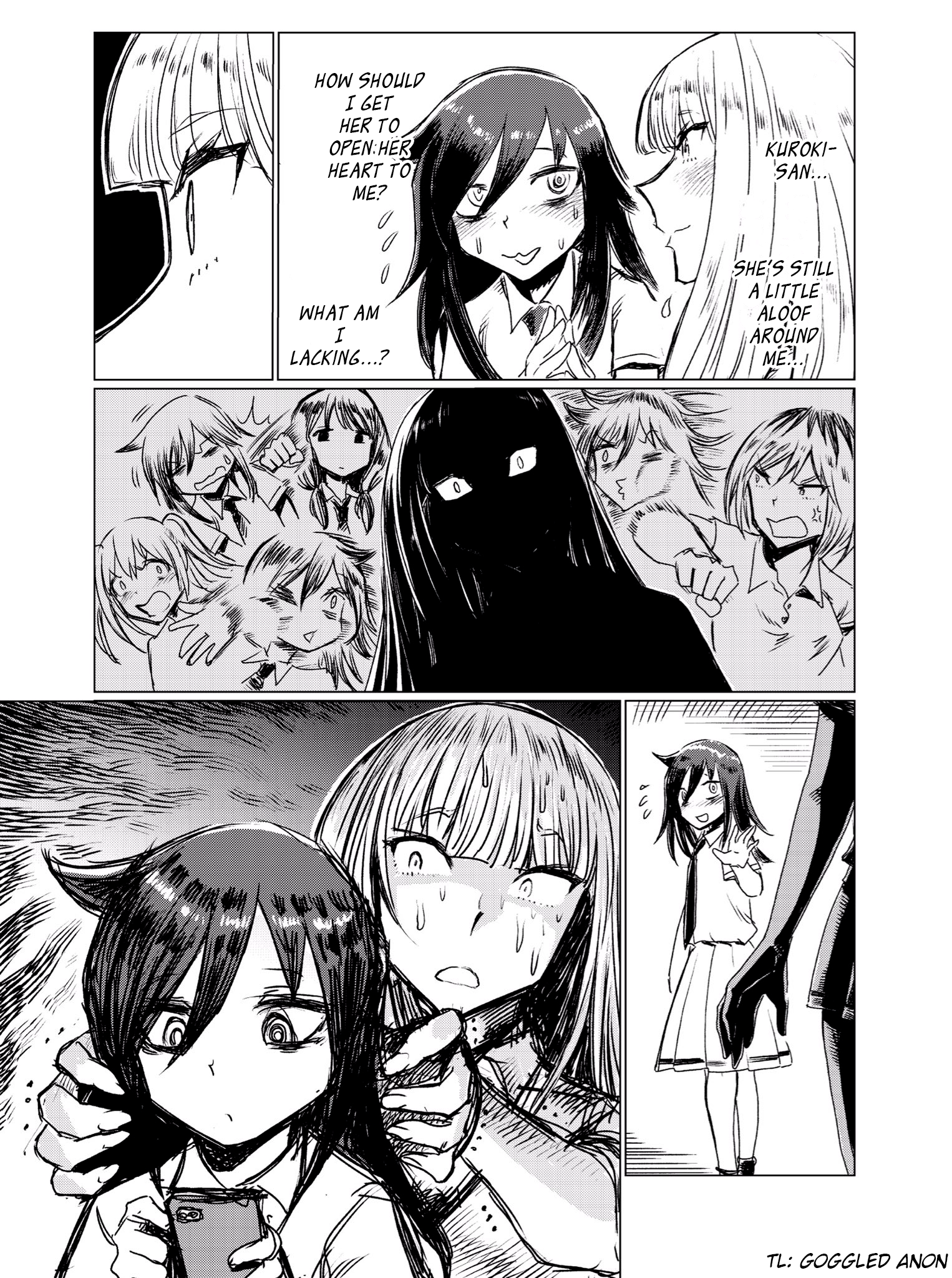 GrimEater Jun 24, 2019 10:30PM
This... wont go well.

Random Wanderer Jun 24, 2019 10:31PM
Don't take inspiration from the wrong source, Asuka!

IresaFan Jun 24, 2019 10:59PM
She would never. Nor does she need to, lol.
last edited at Jun 24, 2019 10:59PM
Serenata Jun 25, 2019 12:03AM
The ending of the manga leaked
Rainendant Jun 25, 2019 12:13AM
Dark Asuka,, this is what comes after science can't seems solve your love and relatonship problems

Ryunmi Jun 25, 2019 1:55AM
I just realized that asuka never hit tomoko, no matter what tomoko did or said.
luinthoron Jun 25, 2019 5:25AM
Didn't take long to recognize the artist. :D
BV Jun 25, 2019 6:45AM
... This looks kinda cynical. Nowhere near as cynical as Talinight mind you, but still...
EDIT:
Before pleasure, there must be pain.
Maybe for most people (including these two), but not for Talinight. With Talinight, pleasure and pain come simultaneously: All day; Every day. For him anyway, for anyone unlucky to meet him... it's just pain, no pleasure.
last edited at Jun 25, 2019 3:29PM
AnimeJunkie Jun 25, 2019 7:04AM
sometime later: danganronpa body discovery announcement plays

BugDevil Jun 25, 2019 2:38PM
Before pleasure, there must be pain.

whitenight2013 Jun 25, 2019 11:14PM
Sometimes, love hurts. And Asuka loves Tomoko.....to death

Cheesecake Jun 26, 2019 1:29AM
Not a maso.., not a maso...
Well, maybe.

Snowave Jun 26, 2019 11:09AM
Mokochi is maybe a maso girl but i am sure she is not want to choke now,bad move katou!

Mogami Yuriko Jun 27, 2019 1:07AM
And this is why children, you should always remember: correlation does not imply causation!

TheLostLight Jun 27, 2019 1:41AM
@Serenata You kind of scared me until I got the joke, haha.

juanelric Jul 24, 2019 12:39PM
lel
Edit: Just realized this is from Futari Monologue's creator.
Now we just need WataMote fanart from Tadokoro-san's creator.
last edited at Jul 24, 2019 12:41PM

felino Dec 11, 2019 9:49PM
if tomoko end up breaking nemo to the point where nemo slapped her.
Then there has to be something that actually upsets asuka.
till the last few chapters tomoko want to tease asuka but dont know how and the last thing i remember was tomoko thinking about the dog doing to asuka the same thing he did to yoshida.

Beefaroni Aug 17, 2021 9:59PM
Lolz, Comedy