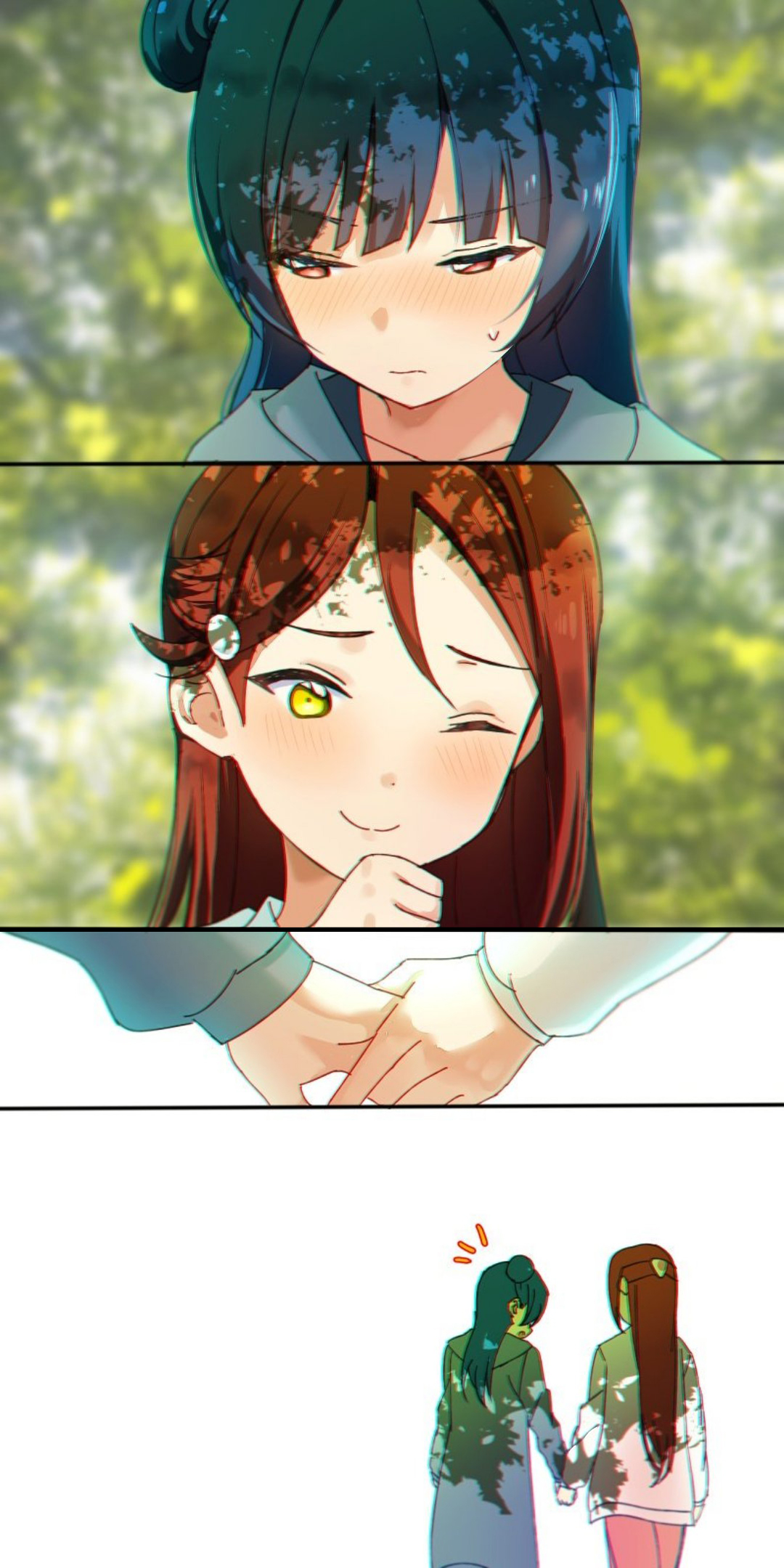 kilometres Jun 17, 2019 8:53PM
Riko and Yoshiko is like drugs to me

Victim Jun 17, 2019 8:53PM
I like the grainy effect, kind of gives that good walk in the park feel. Wish the background was drawn in last panel for the cherry on top

James Thalyer Jun 18, 2019 2:47AM
Yessss Very goood!!! They must hold hands ohhh yeaaah!!
MightyLobster Jun 18, 2019 3:51AM
The hand holding should be censored!

BugDevil Jun 18, 2019 11:13AM
Yoshiko: "Wait we are going all the way today?! You're gonna hold it?"

Yurichan300 Jun 18, 2019 1:58PM
This is probably a love confession right?