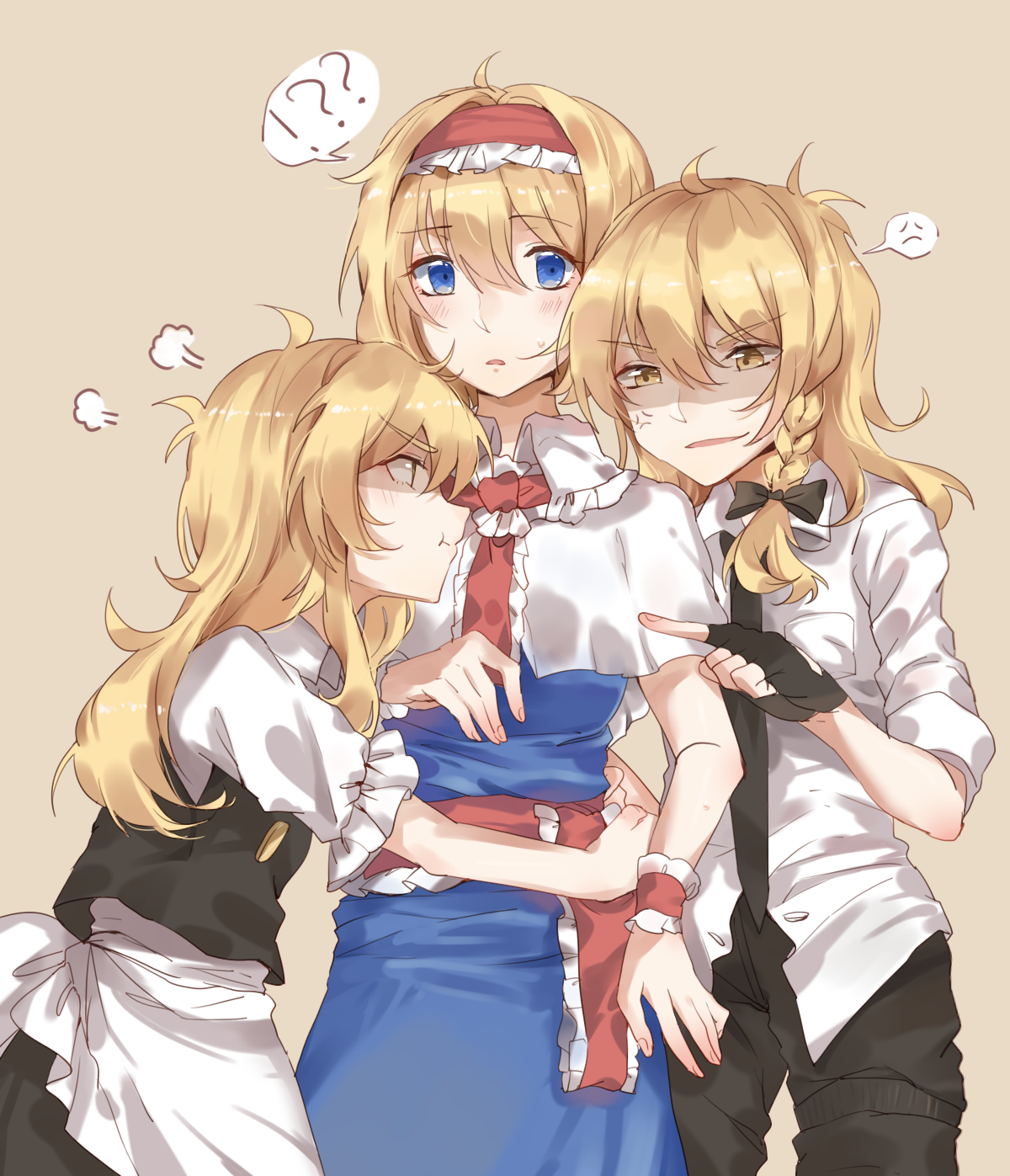 lord-of-roses Jun 17, 2019 9:39PM
Marisandwich.
You can now mix and match different kinds of Marisas for a new flavor experience.
deltahalo241 Jun 18, 2019 12:42AM
Your clones are very impressive you must be very proud

BugDevil Jun 18, 2019 11:24AM
You two-timing good for nothin' puppet woman! How dare you cheat on me... with me!
Marion Diabolito Feb 17, 2020 6:33PM
Alice can't handle it but she doesn't mind.

SilkenEmperor Mar 11, 2020 6:36PM
I think I've seen the right Marisa in the grip and breakdown music video judging by the gloves.