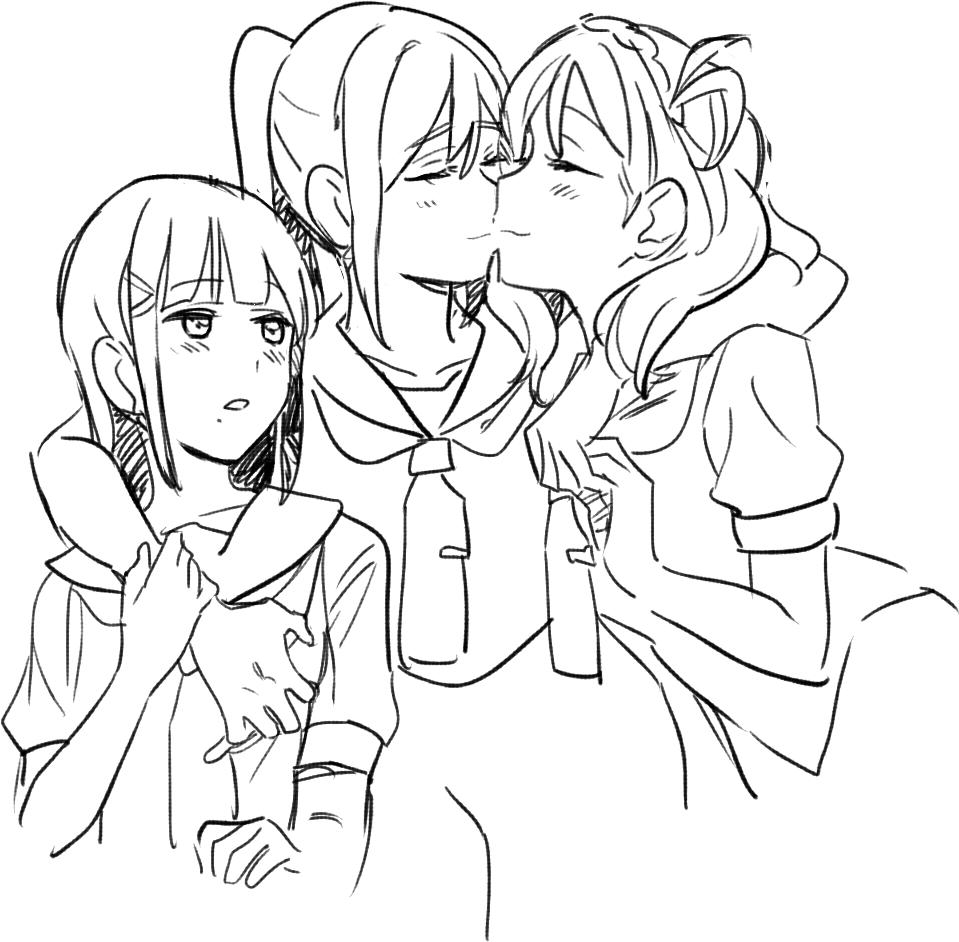 drpepperfan Jun 7, 2019 9:37PM

LII02 Jun 7, 2019 9:43PM
I see kanan's hand.... Buuuut I think dia wants a part of that kiss action.
last edited at Jun 7, 2019 9:43PM

Clueless1 Jun 8, 2019 3:31AM
Honorable mention.

lucario14 Jun 8, 2019 3:54AM
I was just thinking about the cover picture. Pito doing gods work.

juanelric Jun 8, 2019 11:53AM
Sometimes I like poly ships, some other times I can't help to think the third and so-on girls are getting in the way of my ship. This is the latter.
I think Dia x Sarah would make a nice ship but not many people seem to care.

ninehell Jun 9, 2019 6:49AM
Kanan is the true harem queen, people has to realize it now. She has so much Main Protag potential

Bluejayc Jun 9, 2019 3:33PM
Kanan is a Chad

YuzuYuri Jun 13, 2019 10:37AM
Boi, the only real OT3 in Sunshine.
Itzameapotterhead Jun 14, 2019 7:27PM
both Kanan and her seiyuu are harem protags

Cash Jul 3, 2019 8:11AM
anyone noticed kanans hand on dia?