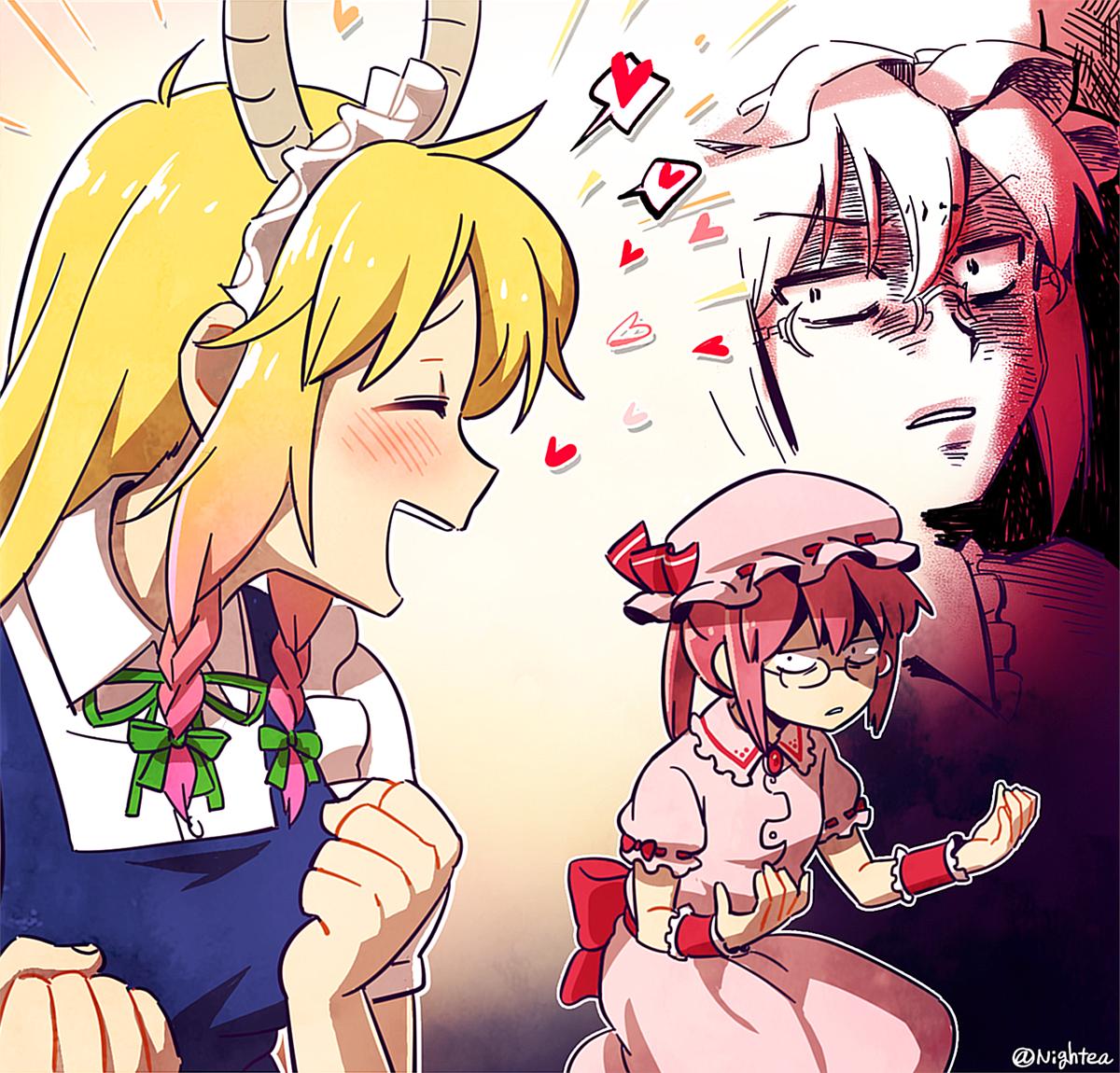 Swag Wagon May 13, 2019 10:29PM
Nani da fuc?

ThatAroAce May 14, 2019 12:06AM
What is the parody of?

RumpledForeSkiin May 14, 2019 12:59AM
A parody of Remilia and Sakuya from Touhou project.

BugDevil May 14, 2019 2:02AM
"Tooooohruuuu~~ You dare force me into non-maid cosplay? Do I look like a loli to youuuu?"

GrimEater May 14, 2019 2:50AM
Touhou Tohru

carlosraruto May 14, 2019 4:52AM
Tooru should have been Patchy.

Shadowofdimentio May 14, 2019 4:58AM
Two of my favourite ships, even if one is only implied
Mai Kitty May 14, 2019 7:42AM
kobayashi has the perfect death stare though
elevown May 14, 2019 9:00AM
Are they cosplaying?
K15 May 14, 2019 12:06PM
kobayashi looks so distraught
lord-of-roses May 14, 2019 6:04PM
@BugDevil
She certainly has the breasts of one...

FluffyKaoru May 16, 2019 12:32PM
Tooru could've been Meiling and Kobayashi as Sakuya, or Rinnosuke with that stare, oh well
K.Sara May 19, 2019 7:42AM
Ok Tokuya

Nguyễn Tấn Phúc May 21, 2019 6:48PM
LoL

juanelric Nov 4, 2022 9:20PM
Who is Kobayashi cosplaying?
Edit: oh it's Remilia
last edited at Nov 4, 2022 9:21PM