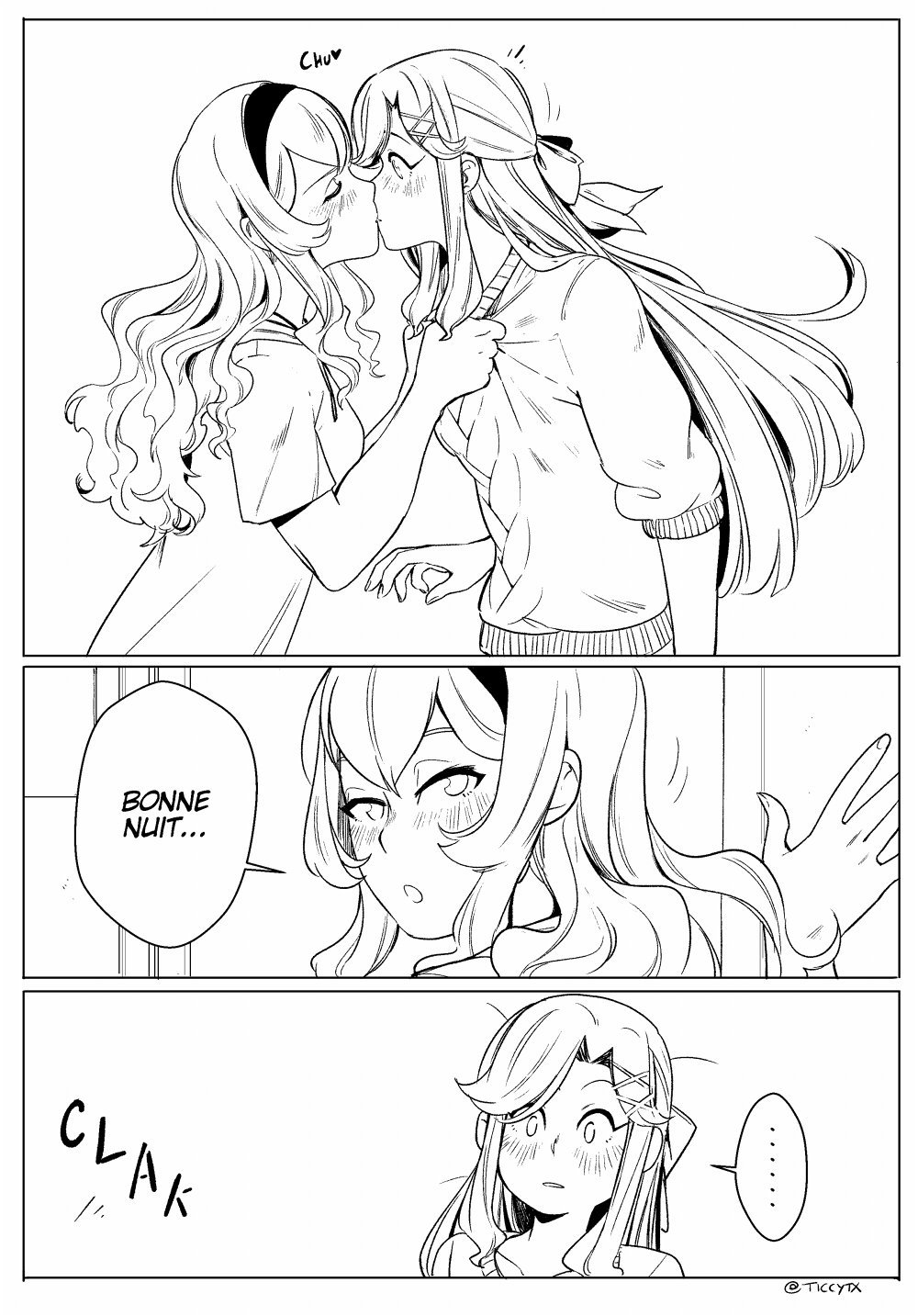 SulliMike23 Apr 24, 2019 9:49PM
I think Claudine successfully made Maya speechless.

Homura E.N.D Apr 25, 2019 12:29AM
Maya: je m'appelle lesbian

HazmatChiefAlsimi Apr 25, 2019 12:39AM
Oh oh oh oh oh!!! I'd never expect that Claudine would make the first step so smooth like that. Just great.

BugDevil Apr 25, 2019 3:16AM
A girl can't stay bottom forever. The tables will always be turned.

YuriMonster Apr 25, 2019 6:44AM
Damn Claudine you sneaky snake
Maya elle visionne le replay dans sa tête
jubjub2001 Apr 26, 2019 9:44AM
whats that mean, french/italian lesbians?

TheBurgersie Apr 26, 2019 10:01AM
@jubjub2001 off the top of my head, I think it means goodnight
Hatshuharu Apr 26, 2019 11:53AM
Yeah it means "Good night".
jubjub2001 Jun 1, 2019 6:00PM
indeed good night ;)

Altair Nov 11, 2021 8:12PM
Hey, you! You can buy this in high quality card stock on Ticcy's store. It's the size of a postcard. For like three dollars. And it's glorious. Do it.