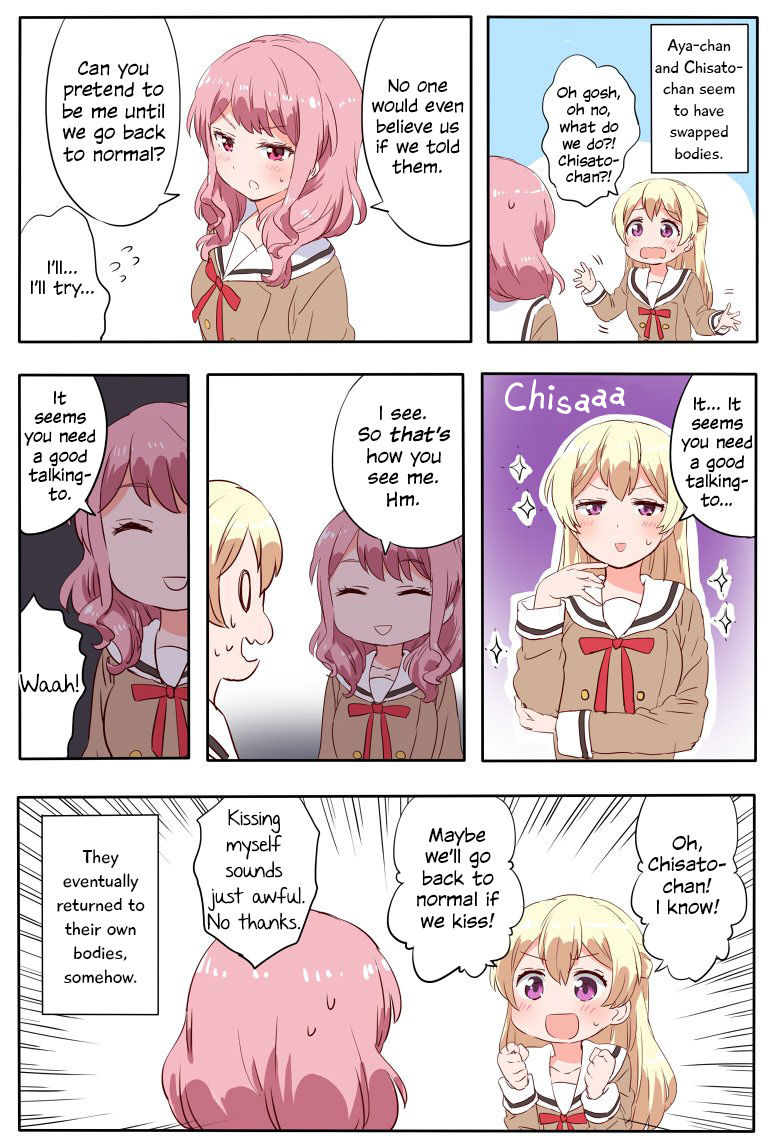 BugDevil Apr 25, 2019 3:30AM
Thanks for addressing it, I always think in swapping stories the characters are way too okay with kissing themselves. That's so creepy.

FeelDark Apr 25, 2019 6:47AM
Aya in Chisato's body is so cute omfg
GeneralJ Apr 25, 2019 7:43AM
The queen doesn't have time to wast in this simple problem.

KireusG Apr 25, 2019 5:46PM
Swap 《》 Swap

juanelric Apr 26, 2019 10:16PM
lol
Xvnom Apr 26, 2019 11:48PM
AyaChisa right
Gray Shadow Apr 27, 2019 11:47AM
What if we kissed :flushed: and we were in each other's bodies :pensive: and we were both girls :scream: