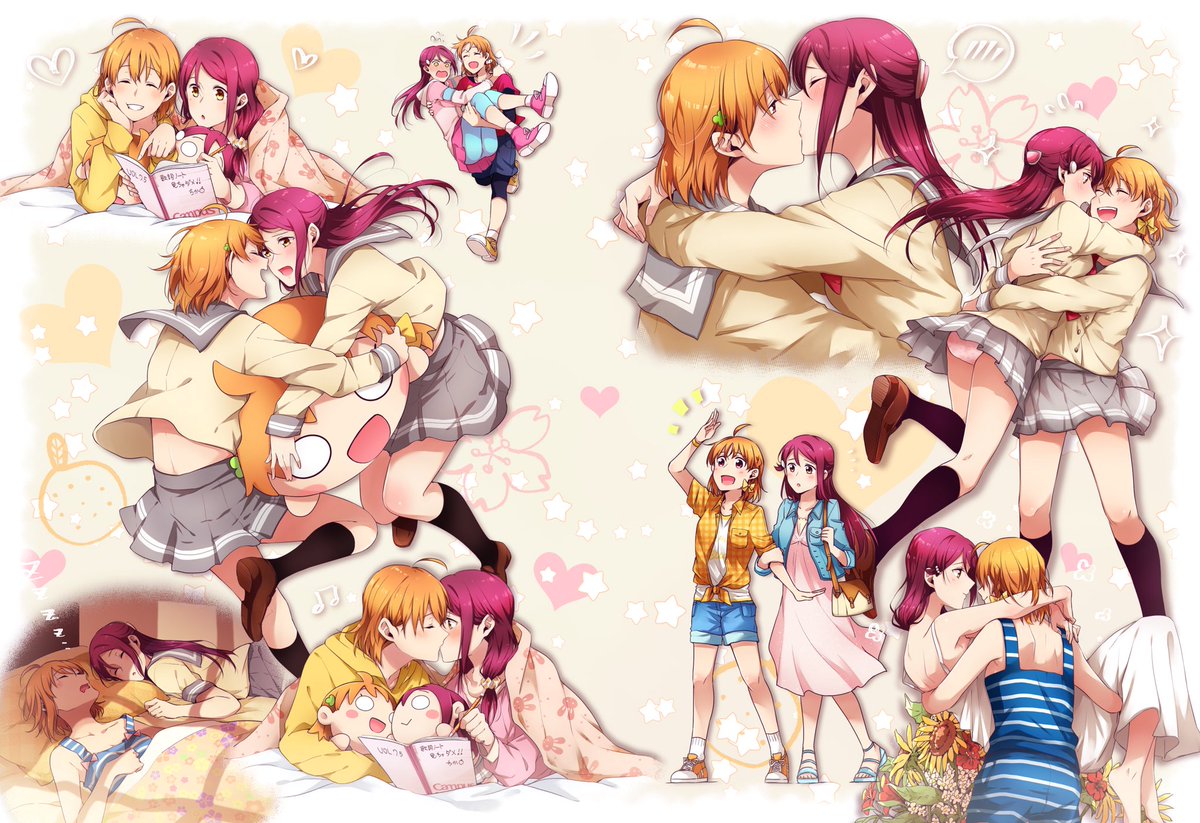 CharlieDaemon Apr 18, 2019 10:40PM
Kougi's ChikaRiko is the best. :3

Firefly Fanatic Apr 18, 2019 10:49PM
awwwwww

Clueless1 Apr 19, 2019 1:05AM
Third place. Cute dream progression.
Taishi808 Apr 19, 2019 6:59AM
i just bought the doujinshi compilation of this! It has a lot of cute and short Chika x Riko, but it also has Aqoura playing real life Splatoon with ChikaRiko having a lover's quarrel.

MaybeALittleGay Apr 26, 2019 5:32PM
I only ship ChikaRiko if it's artwork made by Kougi. Kougi is best. OwO

MunHandou Jun 28, 2019 9:14AM
Do you all notice riko's panty is being showed?Top of the right

juanelric Jun 28, 2019 10:40AM
Cute as always <3

ShaYurigami Oct 1, 2019 5:18PM
Wait! Since when did two kisses count as Lots of kissing !? While I agree that Lot's of Adorable is fitting I am just wondering the former instead of the later.