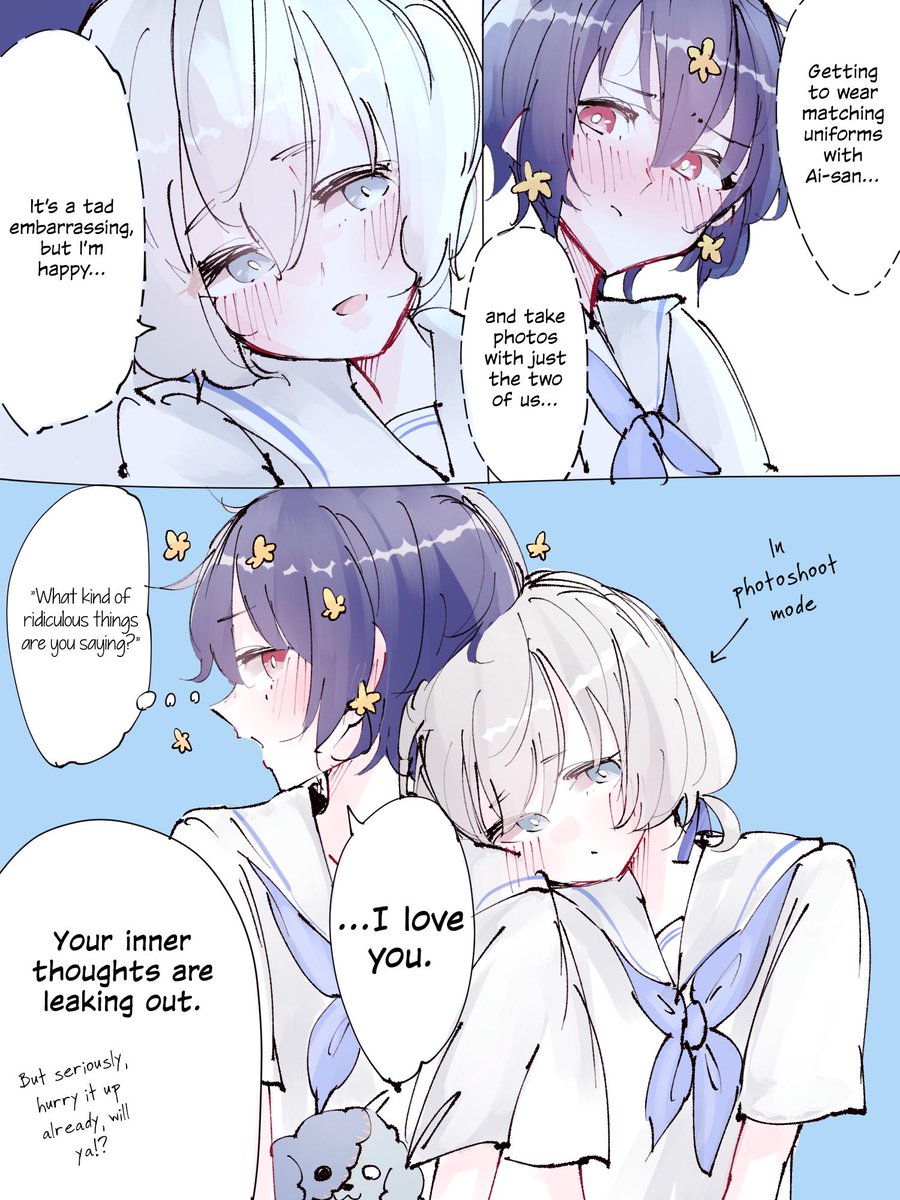 Norainhere Apr 16, 2019 1:35AM
The best kind of Freudian slip!

BugDevil Apr 16, 2019 3:08AM
And nobody was surprised. Business as usual XD

Reirin Apr 16, 2019 10:57AM
Urgh no Sakura!

Yasamura Apr 16, 2019 4:01PM
her flowers are falling

Nene Apr 16, 2019 7:22PM
Ai x Junko is fine, but...
Where are the yuri doujinshi with the Legendary Yamada Tae???

juanelric Apr 18, 2019 9:35PM
I need to continue the anime

Nene Apr 18, 2019 10:24PM
We need a season 2. With a 50% yuri increase, please.