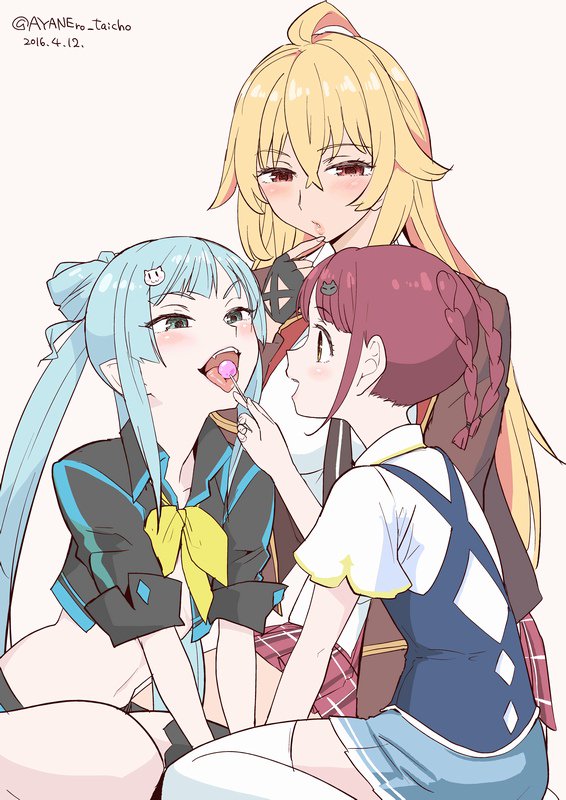 Sharkexpert12 Apr 2, 2019 1:26AM
Ah yes the "almost" but not quite porn porn.

Cheesecake Apr 2, 2019 1:34AM
FAWWWWWWKKKK...
I really wanted asecond season of this...

HazmatChiefAlsimi Apr 2, 2019 8:04AM
Mhm. A drawing from 2016. This looks good.
Dark_Tzitzimine Apr 2, 2019 1:46PM
I need more VD yuri drawn by Ayanero.
TifalovesAerith Apr 2, 2019 5:31PM
AYANERO-SAMA!!!

Pillow-chan Apr 3, 2019 1:58AM
Did anyone else notice they switched their cat hair pins?

juanelric Apr 3, 2019 10:21AM
@Pillow-chan Oh wow, you're right :O
@Cheesecake same
Also, I hadn't noticed this had been uploaded
last edited at Apr 3, 2019 10:24AM
Dark_Tzitzimine Apr 3, 2019 6:55PM
The cat hair pins switching comes from the new year pic Kaneko himself drew on twitter