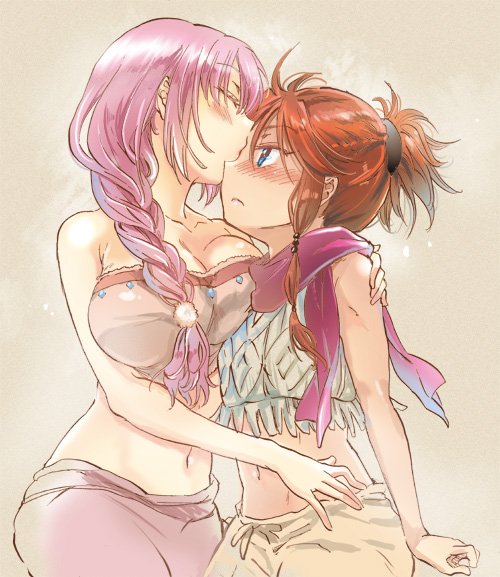 Clueless1 Mar 27, 2019 1:26AM
Ahh, it's nice to reminisce such a great series. Thanks! Oh, shouldn't there be a pairing tag with this drawing?
Shawn Mar 27, 2019 5:30AM
Ahh, the memories of a great series.

Sup Mar 27, 2019 6:49AM
Mira, you goddamn bastard, where are you?! you come back with your content we miss you !!

Mark426 Mar 28, 2019 11:47PM
Ah yes, Mira and her full Lesbians harem series

Mayb Mar 29, 2019 2:37AM
My otp :')

YurixLily Mar 29, 2019 10:06PM
Aren't pairing tags only for official mangas and anime/games?

Nomnomstarfish Mar 29, 2019 11:03PM
Ahhh seeing this makes me want more!
there is never enough chapters... I will always want more!
last edited at Mar 29, 2019 11:04PM

BugDevil Mar 30, 2019 3:25AM
@YurixLily And what makes you think this wasn't an official manga?

NachoHood Apr 8, 2020 2:00AM
My favorite serie from my favorite author <3