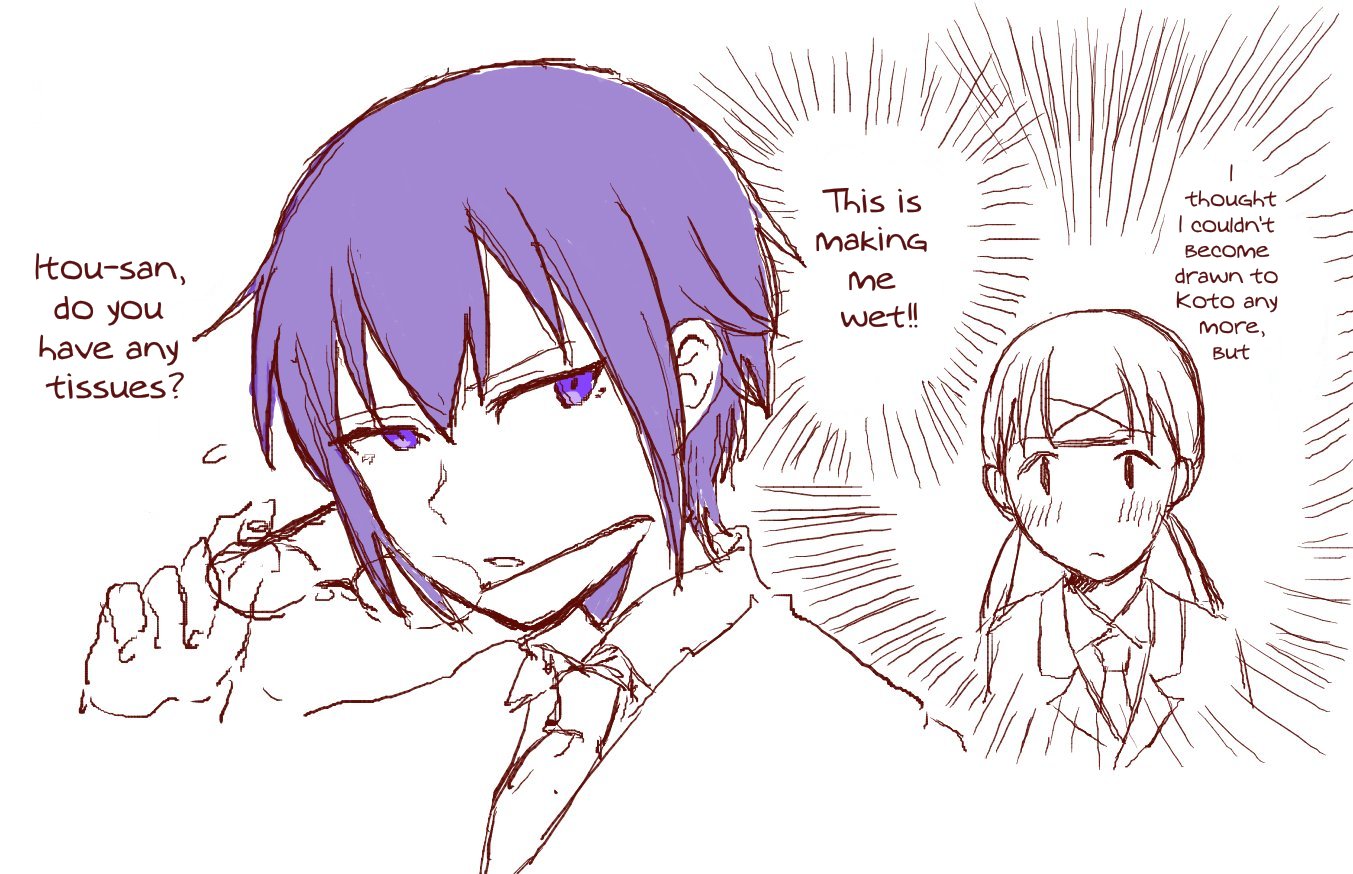 GrimEater Mar 10, 2019 11:42PM
Better get a sponge

katewarner Mar 10, 2019 11:46PM
This actually made me laugh. Itou's ray aura gets me every time.
I'm still laughing.
last edited at Mar 10, 2019 11:49PM

Yasamura Mar 11, 2019 2:38AM
Perception Mode!

BugDevil Mar 11, 2019 3:17AM
Gap moe is the best. Take off the glasses and a girl looks 50% better by default.
QuietestRiot Mar 11, 2019 1:57PM
So wait. Glasses increase moe. Removing glasses increases moe.
Now we just need to find someone willing to test the limits of this moe feedback loop.

moar_pwease Mar 11, 2019 5:15PM
clean up on aisle V

ChippedIce Mar 12, 2019 3:06AM
Kotosomething is def drawn as an "attractive" character but her only problem is that she's pretty creepy over Tomoki, at least she's got support!